Petcurean Holiday Giveaway (US & Can)
Do you buy your pets holiday gifts? My cats are like part of the family so I always get both of them a little something for Christmas. Mind you they don't open the presents, but they sure do like the Christmas tree and all the twinkling lights!
Pets love to get into the holiday spirit too!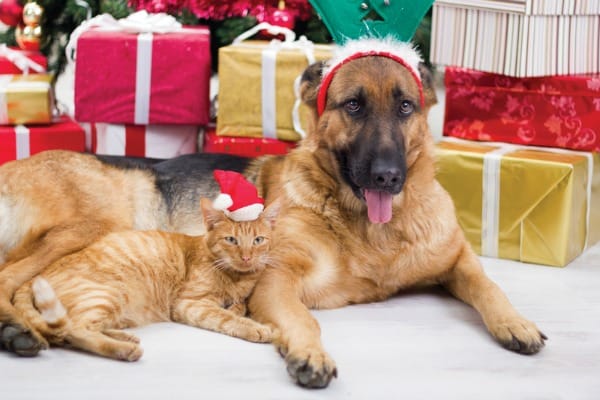 And here's sweet Anson from My 3 Little Kittens.
One practical gift idea for your pets is a bag of Petcurean Pet Food. They make a premium quality pet food full of nutrients and ingredients like market fresh meats, veggies, berries, etc. There's no extra junk in the food like byproducts, artificial preservatives or growth hormones. The saying, "you are what you eat", applies to animals too! Princess has been eating their GO! Fit & Free cat food to help her lose a few extra pounds. I wrote about it in my post titled, My Cat is Overweight.
I'll be posting more information about cat nutrition in the next little while. I talked to a pet nutritionist and found out a ton of great info!