Radz Toy Candy Dispenser Review
Disclosure: I was not financially compensated for this post. I received a sample of the product for review purposes. The opinions are my own, based on my personal experience with the product.
I am always searching for fun, unique Christmas stocking stuffer ideas for my husband and kids. My children inevitably leap up and down with joy when they receive candy gifts so the Radz toy candy dispensers are the perfect creative idea for holiday gift giving….especially for those who have a sweet tooth!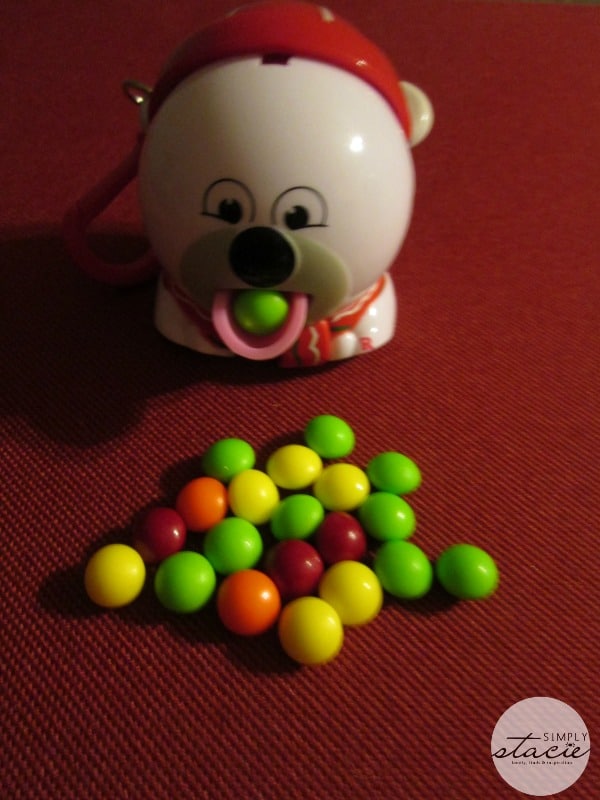 What is a Radz? These fun toy candy dispensers feature the most adorable characters including Jingles the Reindeer and Pep the Polar Bear which have been released just in time for the holidays. Each Radz candy dispenser is packed with colorful candy treats which have tangy, sweet citrusy flavors that are sure to be appealing to children (and parents too since I enjoyed sampling the candy, wink). The Radz toy candy dispensers are very creative too because the characters come with an extra hole in the hat so these can easily be turned into whimsical Christmas ornaments to place on the tree, added as an attachment to a Christmas gift and of course my personal favorite……. hidden into those Christmas stockings. I also like the each Radz comes with a clip so kids can attach it to their backpack or belt loop and there are fun accessories such as lanyards and mystery glasses!
As a mom on a budget, I appreciate that the Radz toy candy dispensers are affordably priced at only $4.99 and up. There is a wide selection to choose from including the Radz Gone Wild, Radz Sports Crazy and Radz Barnyard critters (ah, so cute are "Chuck" and "Doodledoo"). You can even purchase Radz Candy Refills too which I keep in our children's positive reward box where my kids can "earn" candy for their dispensers by redeeming good behavior points.
Radz are available for purchase at Hallmark, online retailers and Hobby Lobby! You are invited to visit the Radz website to check out all of the fun collection of characters while kids can enjoy playing free online games or watch the free video. Which Radz character is your favorite?
Connect with Radz on Facebook and YouTube.