The Smurfs: The Legend of Smurfy Hollow DVD Review
Disclosure: I was not financially compensated for this post. I received a sample of the product for review purposes. The opinions are my own, based on my personal experience with the product.
I am forty years and old and whenever I see the beloved, tiny blue Smurfs, I am immediately transported back to my youth. I adored the Smurfs and couldn't wait to wake up on Saturday mornings for their next adventure. Therefore, I was so excited to watch the newest Smurf mini-movie release for the fall season with my children titled, The Smurfs-The Legend of Smurfy Hollow on DVD!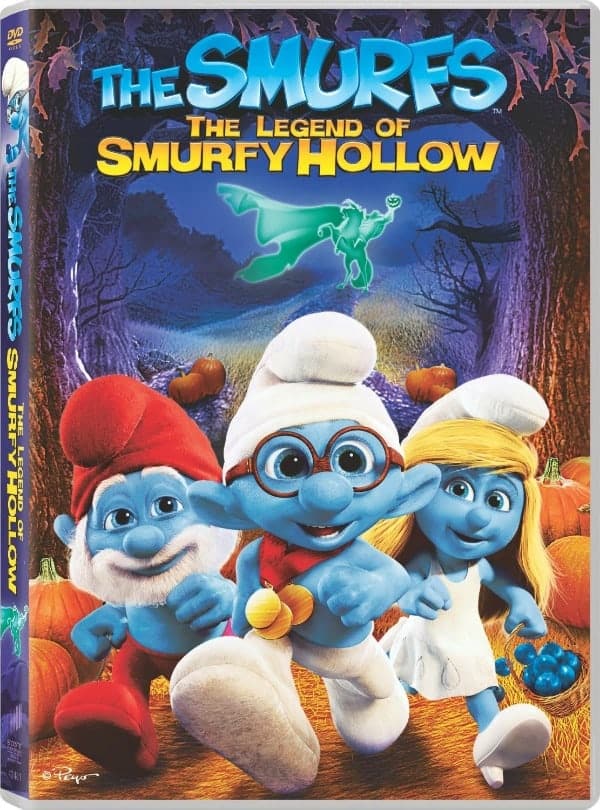 You can check out the fun mini-movie trailer:
In this latest exiting "Smurf-Tacular" adventure, Brainy Smurf (my very first crush as a little girl) is expected to win the annual Smurfberry Hunt which he has won the last nine years in a row. Gutsy Smurf is determined to uncover the secret to how Brainy is able to win year after year and ends up going into the spooky Smurfy Hollow…….straight into a trap set by Gargamel. With a little help from his friend, Smurfette and his rival Brainy will these two Smurfs be able to put aside their competitive nature in order to escape from the dreaded and legendary Headless Horseman and away from Gargamel's clutches?
Featuring the talented voices of actors, Hank Azaria, Alan Cumming, Fred Armisen and Anton Yelchin, this Smurfs title is a fun, spooky children's short feature (22 minutes) that is sure to delight young children. My kids were captivated and they loved watching this mini-film episode which would be perfect to watch again on Halloween Eve after a night of trick-or-treating.
I really enjoyed the modern animation by veteran animator, Stephan Franck and the story line was engaging and entertaining. The Smurfs-The Legend of Sleepy Hollow (SRP $6.99) is currently available for purchase at retailers and online at Amazon. It was so much fun to revisit my favorite cartoon characters of my youth with my own young children and look forward to watching future and vintage Smurf titles with them in the future.