Free Asian Cuisine Recipes App
Disclosure: I was compensated for this post. All opinions expressed are 100% my own.
One of my favourite hobbies is cooking for my family. I enjoy experimenting in the kitchen and am always on the lookout for new and interesting recipes. Though I often turn to my cookbook collection and Pinterest for inspiration, I've discovered a whole new way to find new recipes: apps! I have both an iPhone and iPad and have discovered many cool recipes apps both free and paid. Today I wanted to share with you another app for Asian cuisine recipes!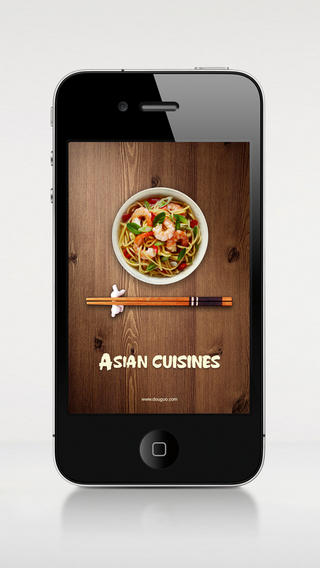 Asian Cuisines – Simple and Healthy Asian Recipes can be purchased on iTunes for $3.99! I encourage you to download it to your iPhone, iPad or iPod. It features more than 90 delicious and simple authentic Asian recipes from Korea, Japan, Thailand and China. You'll discover recipes that are both easy to make and healthy and many of the recipes fit special diets (like vegetarian, high-fiber, low fat).
Instructions are clear and provide exact measurements so you'll be able to easily re-create these dishes at home. Step-by-Step instructions with photos also are a big help! I know I'm a visual person so pictures help.
I love being able to see what the dish is going to look like when its ready to serve.
Doesn't this Thai Style Noodles with Shrimp look yummy?
Other key features include:
Shopping Lists
Kitchen Timer
Ability to email recipes
Filter & find recipes to suit your diet (ie. vegetarian, low fat)
Ability to mark recipes as favourites for easy access
Besides the large variety of recipes, I also appreciate the intuitive and user friendly set up. This app is a must-have for all who love to cook and are interested in trying new recipes. I'm excited to give a few of these recipes a try!
Try it out and download the app and see what it's all about.
Check out these other apps from the sponsor that I've previously posted about: Awesome Calendar and Cookie Coo Dancing Star.