Donkey Kong Country DVD Review
Disclosure: I was not financially compensated for this post. I received a sample of the product for review purposes. The opinions are my own, based on my personal experience with the product.
I am "totally" an 80's girl who loved to play the video game, Donkey Kong! I was very excited to learn that my children and I were going to take a blast back to the past with the launch of the new Donkey Kong Country DVD release from Phase 4 Films.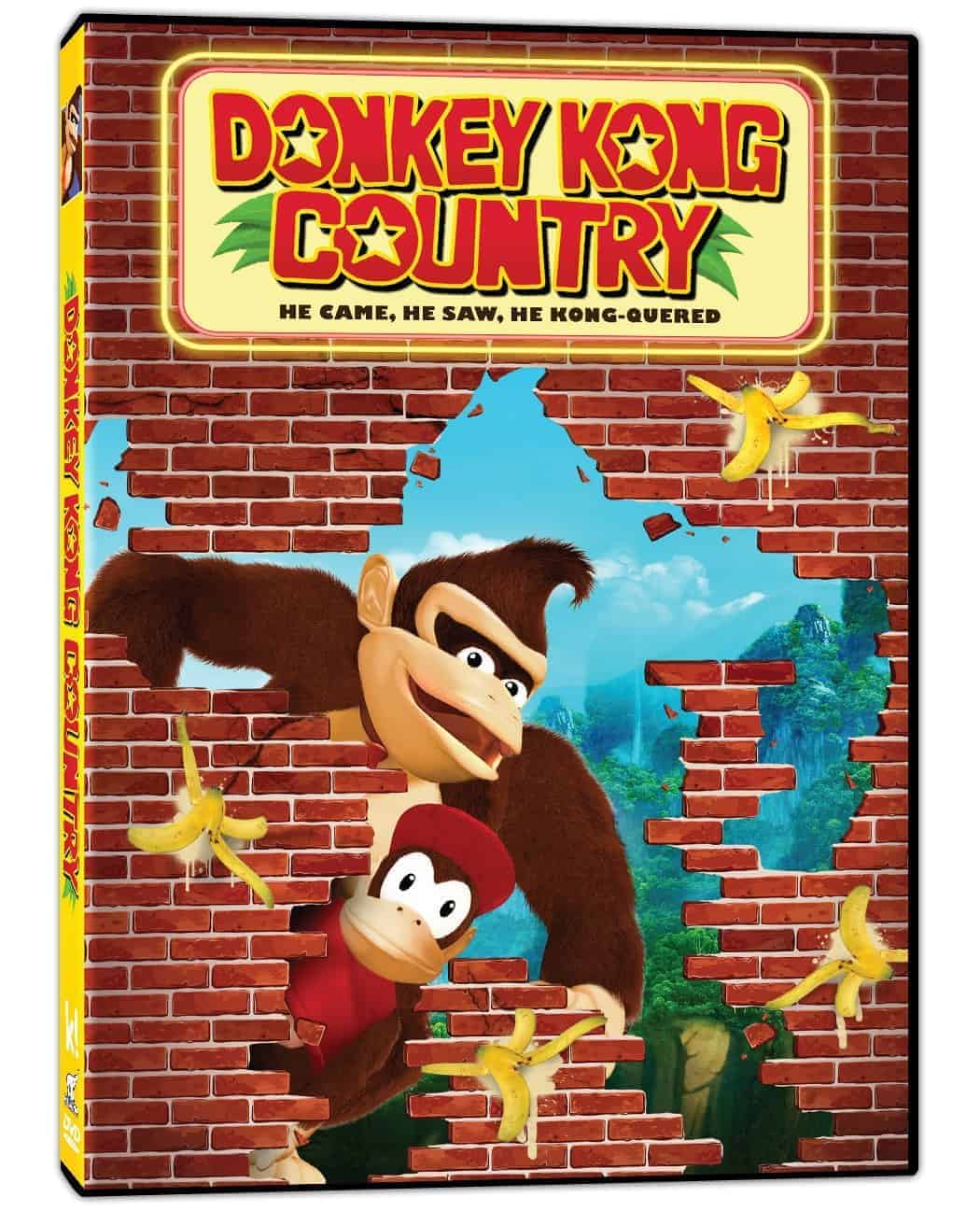 My children had so much fun dressing up in 80's themed accessories before watching this new DVD. Once there were adorned with their slap bracelets, gloves and funny glasses we were ready to settle down for family movie night. Even my husband, who was also a Donkey Kong fan (rematch anyone?) enjoyed watching this DVD with us. There were lots of giggles from my children as Donkey Kong and the characters went on their adventures bringing back fond memories for my husband and me. It is a really nice family show for all ages to enjoy!
Donkey Kong Country is a full length 90 minute animated showcase featuring the peace loving ape, Donkey Kong who became a pop culture video game icon in 1981! My favorite part of viewing this DVD is that it includes classic episodes including Bad Hair Day, Ape Foo Young, Booty and the Beast and Barrel, Barrel, Who's Got the Barrel. The story line features the dreadful King K. Rool whose last attacked failed. This time he is out for revenge as he plots to steal the Crystal Coconut by making a cloned Candy Kong using an evil robot. Candy Clone is giving Donkey Kong a much needed haircut and puts a hex on him removing his brute strength and ultimately leaving Crystal Coconut without their beloved protector. As time is running out, Cranky must find an antidote to reverse the spell on Donkey Kong before King Krool and his beastly army wins the next attack!
Donkey Kong Country on DVD is now available for the SRP of $9.99 at Walmart, Target and other retail locations. You can learn more about this DVD and other titles available by visiting Kaboom! Entertainment.