Ugly Children's Clothing Review
Disclosure: I was not financially compensated for this post. I received a sample of the product for review purposes. The opinions are my own, based on my personal experience with the product.
When I look back at the photos of my youth, I can vividly recall many of those favorite memories. The clothes that I was wearing always brings a smile to my face…..remember those gym tube socks with the striped colored shorts that were so popular in the 80's?
Ugly Children's Clothing was launched in Norway in 2006 and has become very popular throughout Europe. It was designed originally for little boys by men but has expanded into a full clothing collection for babies, boy and girls. I fell in love at first sight with the clothes at Uglycc.com because it reminded me of the clothes I used to wear except with a fashion forward modern twist.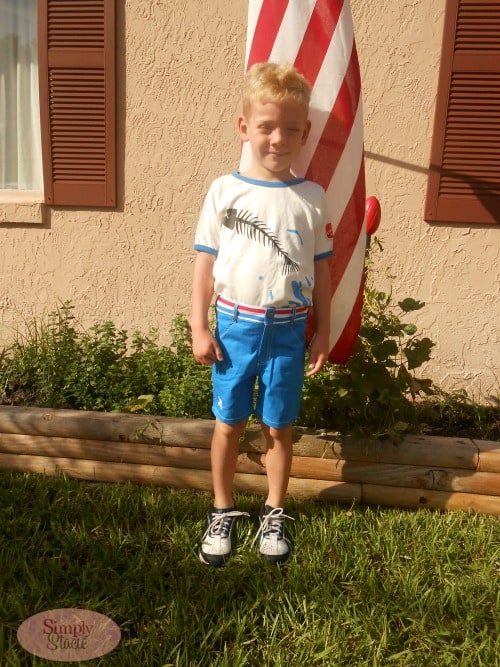 My little fisherman, loves the Fishbone T-Shirt ($15 euro) from the "Activist" collection which was designed to celebrate the Norwegian coastal heritage with a neat "Islender" pattern. The t-shirt is made of 50% cotton and 50% bamboo so it is luxuriously soft and very comfortable to wear. We paired this with the Tennis Shorts ($40 euro) in a lovely vibrant blue with red, white, blue accents (also available in red). These shorts are so stylish and my active son was able to look great while playing all of his favorite sports and games. Every time he has worn this outfit, we have gotten compliments by other moms who want to know where I got this "adorable" combination and of course I tell them about Ugly Children's Clothing!
My daughter, Hannah was thrilled to wear the MILK Beach Set which features a vintage pattern inspired by Norwegian milk cartons from the 1960's and 1970's. This super comfortable terry cotton beach set is a fun retro design that comes in a variety of colors including green, red, blue, pink, light blue and orange. Hannah looked great in the green MILK beach set which includes a pretty flowered top and those same shorts that I loved wearing when I was a little girl. This is a great deal on sale for the set is only $25 (euro)!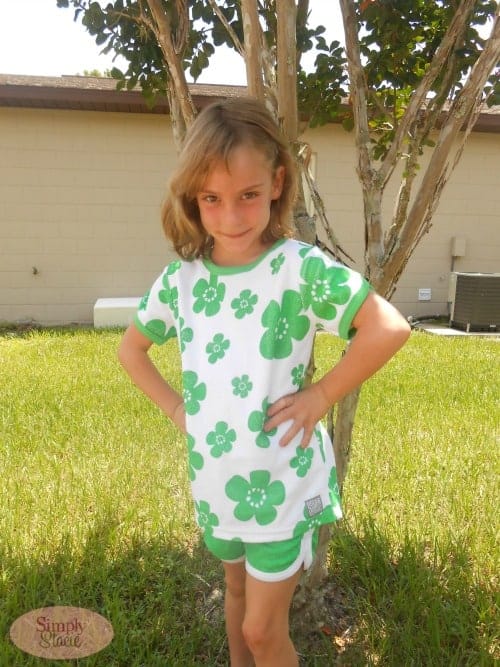 My eight year old son loves to wear jeans but in the summer it is extremely hot. Ugly Kids Clothing has the most comfortable and lightweight denim jeans that are perfect for the dog days of summer (I wish they made these for adults too). I am so impressed with how soft these jeans are to the touch and my son says they are his favorite jeans that he has ever worn. Available for babies and kids the Denim Jeans are also currently on sale for only $20 (euro) and are an excellent value in my opinion.
Ugly Children's Clothing has such a unique selection of fun and stylish children's clothing that is great for back-to-school. I love the adorable clothing line for babies and the offerings for kids is fabulous…….I am a new fan of this company and will stock up on some neat styles for fall and winter too.
Worldwide shipping is FREE and you are invited to visit Uglycc.com to browse all of the clothing, footwear, and accessories such as gym bags lunch boxes and more, let them know which styles you love the best. "Ugly" has never looked better!