Rubbermaid® LunchBlox™ Kids Lunch Kit Review
Disclosure: I was not financially compensated for this post. I received a sample of the product for review purposes. The opinions are my own, based on my personal experience with the product.
My husband and children have loved using their LunchBlox™ containers by Rubbermaid®. Therefore, I was very excited to learn that Rubbermaid® has improved upon the design with the launch of a new version of LunchBlox™ designed with children's needs in mind.
With back-to-school just around the corner, the Rubbermaid® LunchBlox™ is a must-have accessory for kids' lunches. What makes the new LunchBlox™ containers so special is that it features larger tabs on the lids so even the tiniest fingers can easily open each container and the vibrant colors are appealing to children.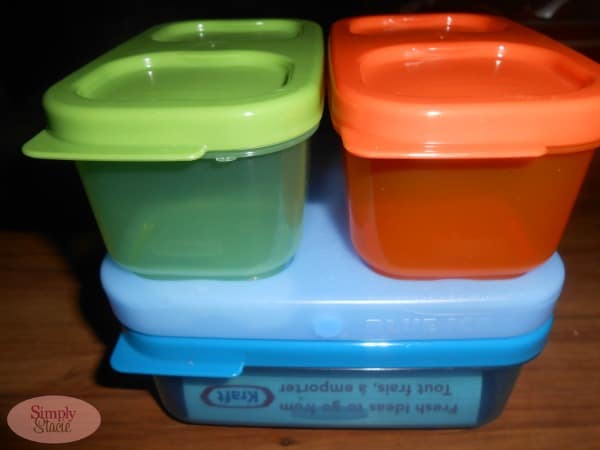 Rubbermaid ® LunchBlox™ Kids Lunch Kits are so convenient for me to pack. Each differently sized container nestles snugly into the ice tray ensuring that everything stays in the standard sized lunch bag or box. The lunch kit containers are sized to provide children with appealing portions for hungry appetites. Each set contains a larger sandwich sized container and two medium sized containers. My husband and kids love that everything stays separate so it doesn't get all jumbled up together and tastes fresh. It makes it so easy to pack a variety of healthy foods in each lunch kit!
Another great feature is the Blue Ice™ tray which is set between the containers and keeps food cold. My husband reported that his lunch was kept at the perfect temperature hours later when he was ready to eat. I like that these containers are durable so it is sure to last a long time, is easy to clean and stores nicely when not in use.
Rubbermaid® LunchBlox™ Kids Lunch Kits are available for purchase for the SRP of $9.99 and Canadian readers can find these in time for back-to-school at Walmart and Loblaws. You are invited to visit Rubbermaid® to learn more about this product and browse the entire selection of great family themed products for the home.