Liberty's Kids: The Complete Series DVD Review
Disclosure: I was not financially compensated for this post. I received a sample of the product for review purposes. The opinions are my own, based on my personal experience with the product.
I homeschool my three young children and always look for creative resources to supplement the learning process. One of my favorite resources to bring history alive is the Liberty's Kids television series. This Emmy-nominated PBS show originally ran from 2002-2003 and has been re-run since then. My children absolutely love to watch Liberty's Kids but until now it has been very challenging for me to find all of the episodes in order for them to watch.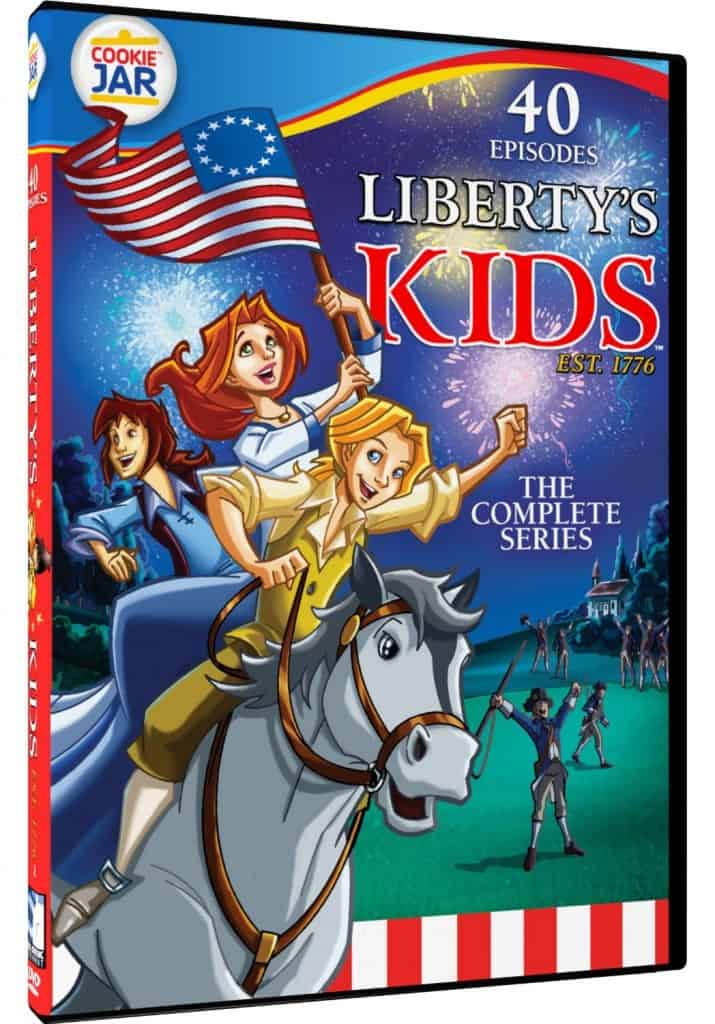 Therefore, I was very excited (in fact, I may have leaped up and down and shouted with joy) to learn that the entire 40 episodes of Liberty's Kids has just been released on DVD for the very attractive price of only $12.98! This creative, educational animated series transports children back to the days leading up to the American Revolution. It features the main characters, Sarah-a young English reporter and James, an American Colonist who are forced to choose between their friendship and allegiance to the countries. The adorable and mischievous young French boy named Henri always adds a touch of fun as his escapades ultimately leads to trouble as Sarah and James look after him and keep him safe.
Benjamin Franklin's voice comes from the iconic Walter Cronkite and guest voices include such legends as Dustin Hoffman, Whoopi Goldberg, Ben Stiller, Billy Crystal, Michael Douglas, Liam Neeson and many more. It includes a whopping 14 hours and 26 minutes of run time and I plan to include this series as a formal supplement within our history program this year.
This historical adventure series is exciting, educational and has really inspired my own children to want to learn more about American history and has given them a sense of pride in their heritage. I can't recommend this DVD enough for those wanting to teach history to their young children in a way that is exciting and enjoyable for the entire family to watch and learn. You can purchase your copy of Liberty's Kids at Amazon.com and you can utilize all of the resources available at the Liberty's Kids website.