Back-to-School Shopping with AIR MILES & Old Navy
It's hard to believe that the school year will be starting in about a month's time! I swear time flies the older I get. I'm already making my list for back-to-school shopping. I prefer to get it done and over with so it's not a last minute effort. New clothes for back-to-school take up a good chunk of my back-to-school shopping budget. I have two daughters who are both really into fashion and want to look their best for the new school year.
One of our favourite spots to hit up for back-to-school clothes is Old Navy. We've been shopping there for years and I know I can always find cute outfits for the girls at incredible prices. Plus, they have clothes for me too. Some of my favourite pieces in my wardrobe were purchased at Old Navy. The closest Old Navy store to us is in Halifax which is about a 2 hour drive. We enjoy making shopping trips to the city and when we are looking for clothes, you can bet Old Navy is at the top of our list of destinations!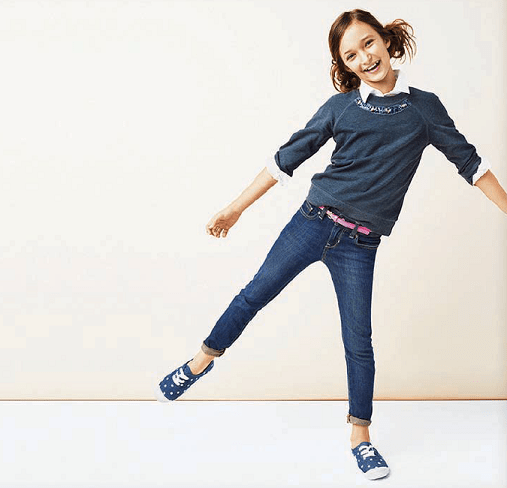 I'm even more excited about shopping there now because you can now earn AIR MILES reward miles on your in-store purchases at Old Navy! I've blogged about the AIR MILES Rewards Program in the past and have mentioned that it's by far my favourite loyalty program. I use my AIR MILES card as often as I can and have redeemed my reward miles for gift cards, products and more.  Old Navy is the first family apparel specialty retailer to join the AIR MILES Program in Canada.
Use your AIR MILES rewards card for your in-store purchases at all the 66 Old Navy locations across Canada and you'll receive 1 reward mile for every $20 spent. I have the AIR MILES app on my phone and love watching the reward miles add up!
To celebrate the launch of AIR MILES at Old Navy, you can earn 10 bonus AIR MILES reward miles on your purchases of $50 or more at Old Navy from August 1 to 14th. This is the perfect time to get some of your back-to-school shopping out of the way and earn extra AIR MILES reward miles while you do it! Old Navy has the latest fall fashions at unbeatable prices.
We are planning a day trip to Halifax this week and you can bet I'll be hitting up Old Navy for some back-to-school shopping. I may even end up buying a little something for myself too. My list is made and my AIR MILES rewards card is in my wallet. I'm ready to shop!
For more information on the Old Navy and AIR MILES partnership, visit www.airmiles.ca
Disclosure: I was compensated for this post. The opinions expressed are 100% my own. The 500 AIR MILES reward miles prize is provided by the AIR MILES Reward Program. AIR MILES associates or agents of the company are not eligible to enter this giveaway.