We all have dealt with anxiety at some point in our lives. Some of us are able to brush it off and push past and others struggle. I struggle with it everyday. It's something I'm working on learning how to manage so that it doesn't take over my life.
The first time I had a full blown panic attack I was driving alone on the highway. It first felt like I couldn't swallow and then my whole body started feeling pins and needles. The numbness set in and I knew something was very wrong. In fact, I truly believed I was dying. I pulled over and called 911. The ambulance came and took me to the hospital. The doctor examined me and determined it was an anxiety attack. It was terrifying.
Now that I knew what had happened, the next time that feeling hit, I told myself I wasn't dying over and over. The attacks never got as bad as the first one and I can usually talk myself out of it.
My doctor referred me to a social worker to help me manage my anxiety. She's helped me a lot and made me more aware of my safety behaviours and that my anxious thoughts aren't reality. They are just thoughts and I don't have to buy into them. I'm learning to let them float on by.
I've gotten much better and have improved, but I know it will likely be something I always struggle with. I just have to always be mindful to not let anxiety and worry take away my joy.
I found these quotes about anxiety that help me to put things into perspective. If you suffer from anxiety, I hope they can help you too.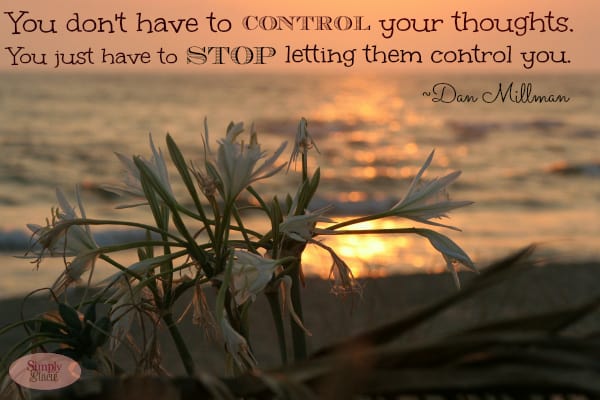 Remixed. Image Source.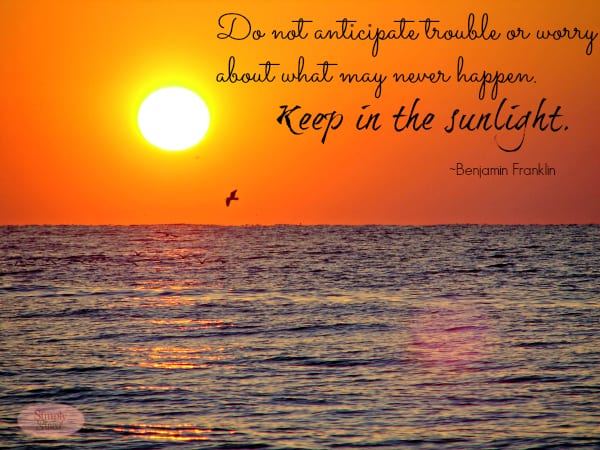 Remixed. Image Source.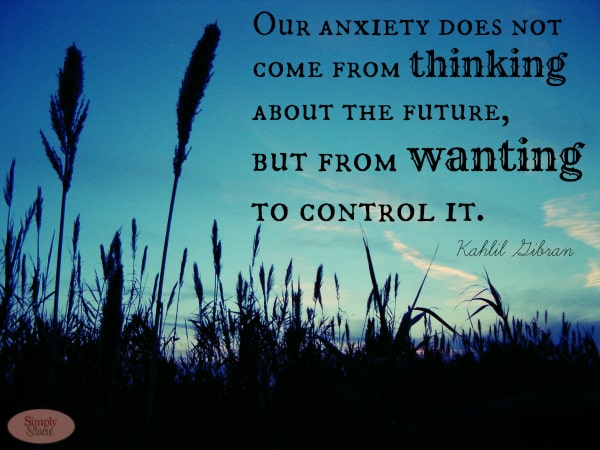 Remixed. Image Source.
 Remixed. Image Source.
Remixed. Image Source.
You might also like these toxic people quotes.