Roku 3 Review
I was not financially compensated for this post. I received a sample of the product for review purposes. The opinions are my own, based on my personal experience with the product.
At the end of a long day of work and taking care of our two active boys, my husband and I like to unwind by watching TV. Sometimes that means watching re-runs of our favorite shows, or finding a movie to watch together. Of course sometimes it means he stays in the living room and I go to the bedroom because we can't agree on something to watch together! But whether we find something we both want to watch together or not, we both agree that adding Roku streaming player to our network has really expanded our viewing options.
I received a Roku 3 unit for review, the latest in Roku Inc.'s line of streaming players. Installation was incredibly easy – we simply plugged it in to our bedroom TV using an HDMI cable. Once it booted up, and we entered our special access code, it was ready to go! My husband and I were excited about all the options the Roku gives us – free movies and games, and access to our existing movie accounts. We were able to log into our Netflix account using Roku, allowing us to stream movies on a TV that we couldn't before. There are a bunch of free program options with the Roku that give us a ton of genres to choose from, from new releases to Indie flicks. There are also pay-as-you-go options that allow you to stream movies and programs for a small fee. I especially love that I can stream episodes of my favorite British comedies from PBS! Another great feature of the Roku 3 is the private listening feature – simply plug the headphones into the remote and the TV is instantly muted, so only the headphone wearer can hear the TV sound. This is a great feature for our bedroom TV – now I can watch my comedy shows without disturbing my husband while he's sleeping, or he can catch the last few minutes of a game or movie without disturbing me. It's truly a win-win situation! My son loves the he can play Angry Birds on the big TV with this system (so does my husband!). This is a fantastic unit that is super easy to use. It lets you watch what you want to watch when you want to watch it. I also think it's a great bargain at only $99.99.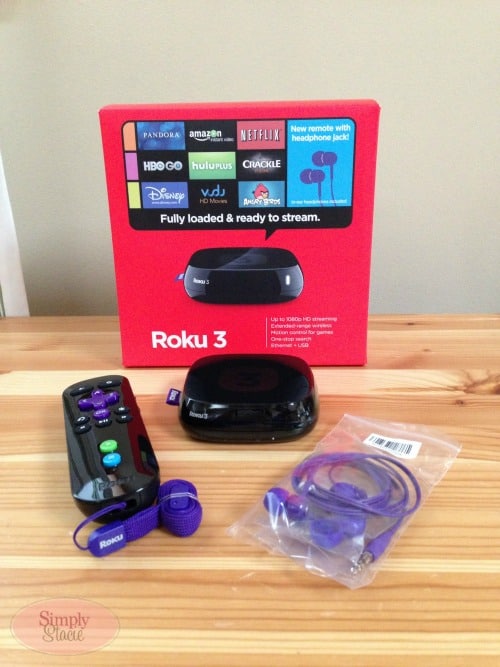 Roku Inc. was founded in 2002 by Anthony Wood – the inventor of the DVR. They are the market leader in streaming entertainment devices for the TV with millions of units sold since it was founded. Roku has always believed that anything you want to watch, listen to, and enjoy should simply be there on your TV, whenever you want it, and their streaming players are renowned for their simplicity, variety of entertainment choices, and exceptional value. They offer a 30 day money back guarantee – so if you're not happy, you can return it. But I don't think it's possible to not be happy with the Roku players! They have units available exclusively for HDTVs as well as standard TVs.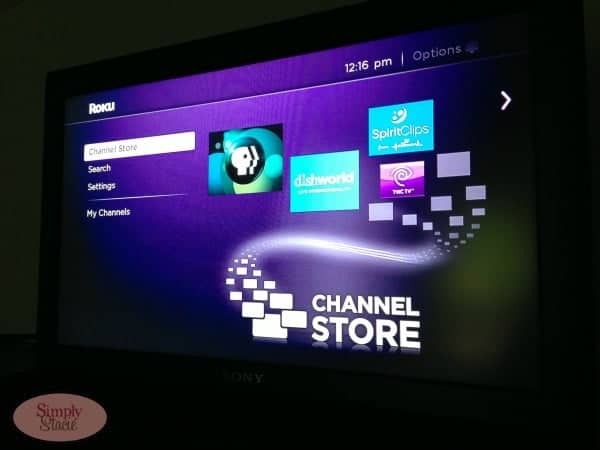 To learn more about Roku and the streaming players they offer, visit their website. You can also find them on Facebook, Twitter, and their blog.