As moms, we are used to always putting ourselves last. I would do anything for my two girls and am always considering their needs before my own. Life is hectic when you have kids and we often forget that we need TLC too! I get it. Moms are busy people, but we can't forget about taking care of ourselves. We need to feel good both mentally and physically so taking some time to pamper ourselves daily is something that we need to do. If not for ourselves, do it for the kids. They want a healthy and happy mom.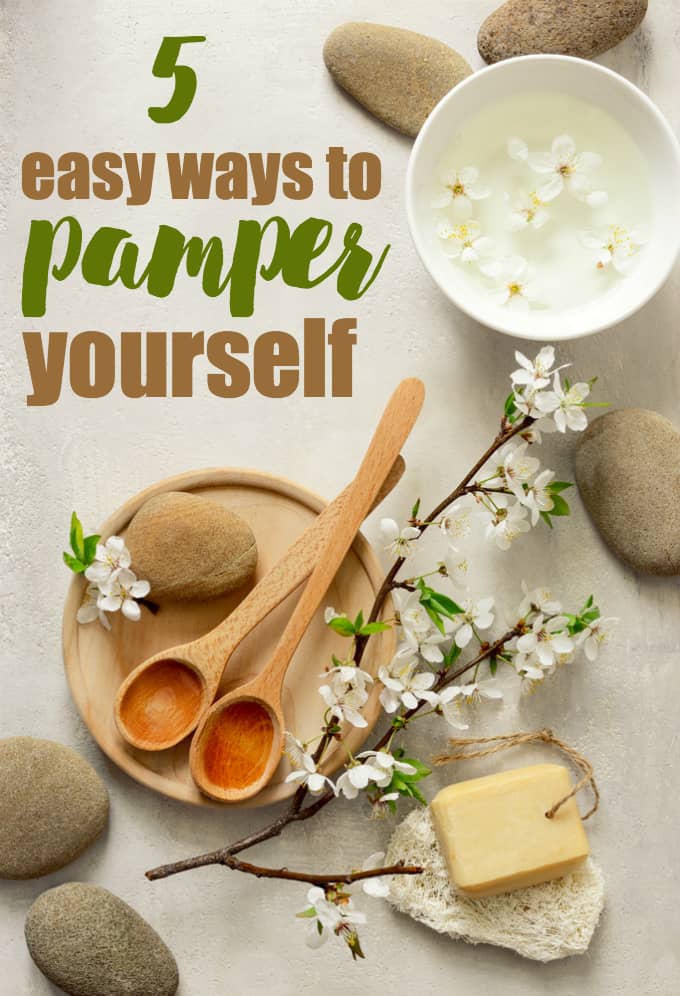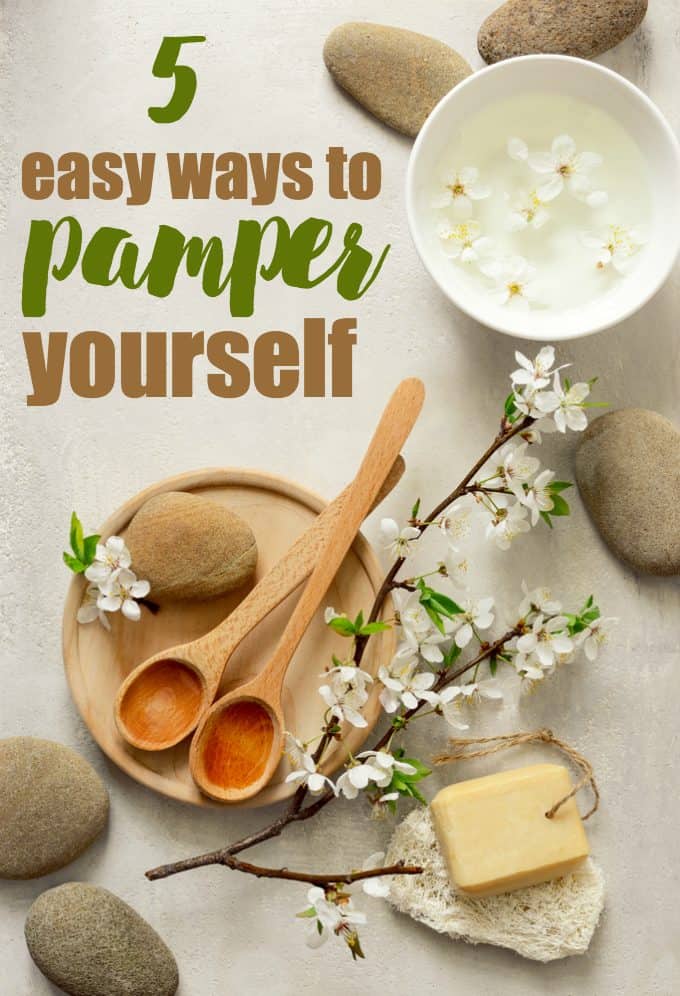 © pampering image via Shutterstock
Really taking a few minutes out of the day to do something nice for yourself or something that makes you feel good doesn't take that much effort. These may be things you are already doing, but changing them up to make them a little more meaningful can make all the difference in the world. It's the little things that make a big difference.
Here are five small things I do to pamper myself everyday. They have become like second nature to me and always make me feel better.
1. Coffee Break: I look forward to my morning cup of coffee (or two!) every day. I find it really helps get me going to start my day. I usually sit in my sun porch with a steaming cup of flavoured coffee and watch the sunrise and listen to the birds sing. Yes, I'm a morning person and proud of it! I couldn't imagine starting my day any other way. It wakes me up and gets me motivated to take care of what needs to be done.
2. Exfoliate & Moisturize: I add some simple luxuries to my shower routine that both make me feel wonderful and don't take up that much time. A few times a week I'll use a body scrub to exfoliate. It helps to get rid of dead skin cells and leaves my skin feeling so smooth. After my shower while my skin is still warm from the water, I'll apply my favourite scented body lotion to moisturize. I love the smell and how it makes my skin very silky and soft.
3. Glamourize: I usually only wear light makeup when I'm just staying home. I use a bit of foundation, blush, eyeliner, waterproof mascara and a coloured lip gloss. I notice that just adding a little dash of colour here and there always makes me feel 10 times better. I also love to accessorize with some jewelry. I have a varied jewelry collection from dainty earrings & necklaces to chunky crystal bling that makes a big statement. I'll normally decide what I'm wearing depending on a combination of my outfit and mood.
4. Mindful Meditation: I started meditating in 2006 and it's become one of my favourite ways to combat stress. I find it helps me become more relaxed and focused and I always feel more at peace afterwards. It only takes about 5 minutes out of my day. Really all it is clearing your mind and focusing on your breathing. My mind wanders at times and I simply acknowledge it and bring its focus back to my breath. I sometimes listen to meditation music that I have on my phone. It just depends on the day.
5. Read to Unwind: My love for reading stems right from childhood. I always had my nose in a book and would spend hours on my couch curled up with a good book. Now that I'm an adult that love of books still remains, but time is harder to come by. Now I read before I go to bed at night. It's the best feeling to lose yourself in an amazing story and live vicariously through the characters. My house is full of book shelves and I'm always adding to my collection. I read till my eyes start to get heavy and then I fall asleep right away and there's no tossing or turning.
What are some of the things you do everyday to pamper yourself?
New Lysol Foam hand wash delivers a Luxurious Protection that is Soft on Skin, Hard on Germs. The thick, rich, creamy lather works on contact to kill germs, while the moisturizer enriched micro-bubbles leave skin feeling soft and comfortable after every wash. Now you can have soft and healthy hands for all of life's special moments. No wonder why it is preferred over the leading national competitor. Visit www.lysol.ca for more details
Disclosure: This post was brought to you by Lysol via Glam Media Canada. The opinions expressed herein are those of the author and are not indicative of the opinions or positions of Lysol.