Raise a Cone to Summer with Nestlé Drumstick #RaiseaCone
Disclosure: I was compensated for this post. However, all opinions expressed are 100% my own.
Nestlé Drumsticks, to me, are the epitome of summer. I remember being a kid asking my mom for some money so I could go to the store with my friends. 9 times out 10, I'd buy myself a Nestlé Drumstick…Classic Vanilla Caramel for this girl! To this day, I enjoy heading to our local corner store and buying myself a cold, sweet treat. Nowadays, there's more selection. If I see a new flavor available, I'll try it. However, I tend to gravitate back towards my old favorite Classic Vanilla Caramel!
My daughter, Bridget, is following in my footsteps. She always asks me when we are going to the store so she can get a treat! In the summer, she loves ice cream and will often grab a Nestlé Drumstick from the store freezer. Her choice is usually the SIMPLY DIPPED Vanilla. 
Summer is almost here. I'm anticipating lots of drumstick runs to the store. In fact, I find it easier to just buy them by the box so I always have them on hand for my girls and their friends. Time to start the countdown to our favorite season of the year!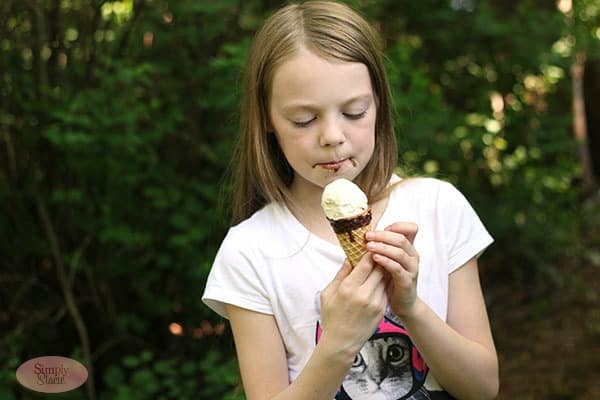 Raise a Cone to Summer with Nestlé Drumstick
 Nestlé Drumstick is also counting down the days to summer with a special promotion. They are giving away a lifetime supply of Drumstick cones! We love ice cream and I can only imagine how excited my girls would be if we won. I know I would be ecstatic! 
To enter to win a lifetime supply of drumsticks, Nestlé Drumstick want to see you raise a cone to summer- literally! Visit Nestlé Drumstick and submit a photo of yourself raising a Drumstick cone. If you have some already on hand in your freezer, feel free to use the real thing. If not, you can still participate and use one of the virtual cones instead.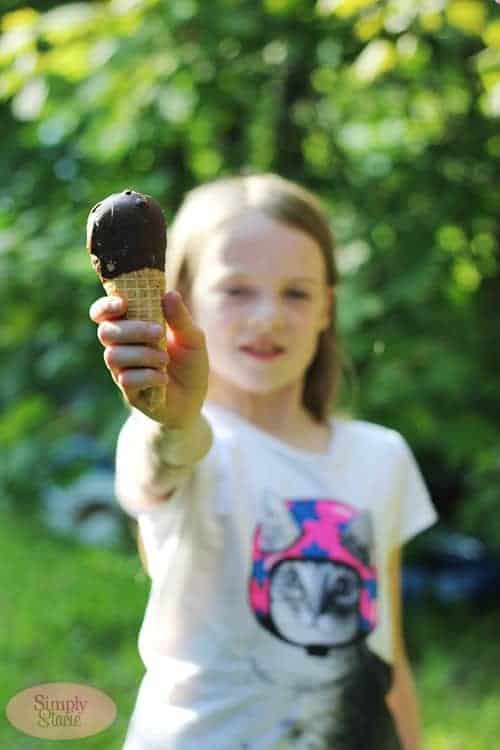 You have until the start of summer (June 21) to get your entry in. Show your enthusiasm for summer and love of drumsticks, the original Sundae cone and raise those cones!  You never know you could be the lucky winner of a lifetime supply of drumsticks!
Stay connected with Nestlé Drumstick on Facebook and Twitter. Visit Drumstick to learn more about the flavors and products. 
Which Drumstick flavor is your favorite?