Milk Unleashed Tetra Pack Review
Disclosure: I was not financially compensated for this post. I received a sample of the product for review purposes. The opinions are my own, based on my personal experience with the product.
I have three young children who are very active and constantly on the go. Therefore, I like to pack a variety of healthier beverages with me when we are on our outdoor adventures.
"Milk Unleashed" is one way that I can actually take Tetra Pak milk cartons with us in our backpack or cooler even during the hot summer months in Florida. You may be wondering how this would be possible because surely the milk would spoil, right? No, since the milk is flash-heated during the ultra-pasteurization process it eliminates bacteria contamination and the shelf safe cartons will effectively keep out air, light and other potential contaminants.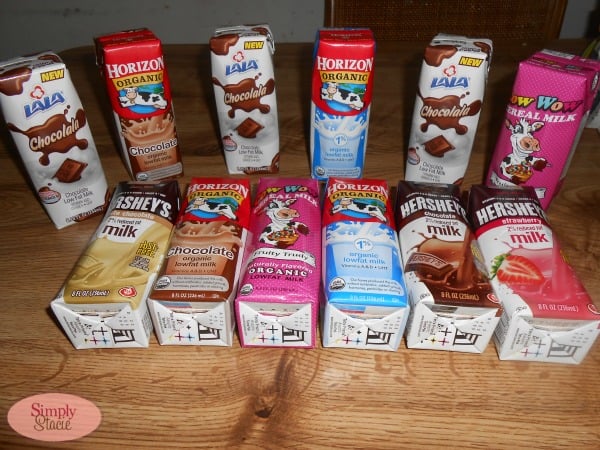 I stored my Tetra Pak milk cartons in our pantry until we were ready to use and then I chilled it in the refrigerator or in the cooler. I love that I can stock up because this shelf stable milk can be stored for up to six months while retaining all of the nutritious benefits and once opened can be refrigerated for 7-10 days. This is the perfect option when we go biking, hiking, camping or on trips to the beach.
My children love the taste and even my husband will pack these in his lunch box for work. I appreciate that my family can enjoy a beverage that has protein and other essential nutrients so I see this as a better alternative to soda pop and sugar laden juices or other beverages.
All of the Tetra Pak milk cartons we sampled tasted like fresh milk and were a hit with my entire family. Canadian residents can enjoy a wide variety of products including Baboo, Chokeo, Grand Pre and other store brands. This product is a great alternative for busy families and as a Mom I appreciate that I can take milk with us anywhere we go.
You are invited to visit Milk Unleashed Canada to obtain purchasing and store information for Tetra Pak milk cartons. There are a wide variety of Tetra Pak milk cartons available in the United States too!