Odwalla Plant-A-Tree Initiative
Disclosure: The prizes for this giveaway were furnished by Odwalla, Inc., and Odwalla provided promotional consideration for my participation in this program; however, Simply Stacie is full responsible for this giveaway. All opinions express in this post are my own and not those of Odwalla or its parent or affiliates.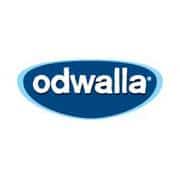 Have you heard about Odwalla's Plant-A-Tree initiative? I recently learned about it and I think it's a wonderful thing they are doing. I love it when companies give back! Odwalla has donated a whopping $550,000 worth of trees through this initiative! That's a lot of trees!
In fact, Odwalla has teamed up with The Nature Conservancy's All Hands on Earth campaign with the goal to plant up to 100,000 trees in 2013 across the USA.
There's also a way for you to help too! From now through May 31, 2013, fans can create their own Odwalla tree. Odwalla will contribute $1 for each tree you create to The Nature Conservancy–  no less than $75,000 and up to $100,000. I encourage you to take a minute and create an Odwalla tree. It's the little things that make a big impact.
Plus, there's perks for you when you do create an Odwalla tree. Besides helping the environment, you will also be entered to win a $10,000 gift card plus a year's worth of Odwalla beverages and bars! Each fan that registers after creating a tree will receive an Odwalla coupon and the opportunity to share one with a friend.
Odwalla has been in the business of delivering nourishment through it's natural health beverage for 30 years. Their product line includes juices, juice drinks, smoothies, protein drinks and food bars made with wholesome ingredients. You can purchase their products at natural food stores, select supermarkets and specialty outlets across the USA. On your next shopping trip, why not pick up one of their products? After visiting the Odwalla site, I'm definitely interested in giving them a try!