Win $25K for Your Local Community in the Kraft Celebration Tour
Disclosure – I am participating in the Kraft Celebration Tour Blogger Campaign. I received compensation as a thank you for participating and for sharing my honest opinion. The opinions on this blog are my own.
I grew up in Stafford Township on the outskirts of Pembroke, Ontario. My family and I lived in a brick bungalow at the end of Third Avenue in a neighbourhood full of kids the same age as my sisters and I. I get nostalgic thinking back about the fun I had riding my bike, playing jump rope and playing games in the field next door to our house. However, I think my favourite place to go was Stafford Park. My best friend Angel and I were there every single day like clockwork. In the summer, we'd swing, slide and run around as kids love to do. There'd be baseball games in the evening and we'd sometimes go watch or hang out at the canteen with the other kids in our neighbourhood. My parents always knew where to find me.
In the winter, the park had a skating rink and we'd go and practice our spirals and crosscuts. Sometimes there would be a hockey game to watch. The canteen was open and there was hot chocolate which tasted so perfect on a cold, snowy day. The plows left huge snowbanks which looked like mountains to me. I loved building snow forts and pretending to be the Queen of the castle.  I really miss those days! I don't think any park I've been to since has topped Stafford Park. It holds all those precious memories.
Fast forward 25+ years and I'm now living in the Maritimes with two children. Unfortunately there's no equivalent to Stafford Park in my town of Middleton, NS. There's Riverside Park down the road. It has a smattering of benches and maybe a picnic table. There's no playground equipment, no ball diamond, no rink, no really anything but trees. It's very pretty though and I often take my kids down there to watch people fish on the banks of the Annapolis River and take photographs. The trees make for a very pretty background for portraits. My 8 year old daughter gets bored. She wants swings, and monkey bars and "fun stuff, mom"!
Middleton could really use a better park. I know the town is currently talking about getting a skateboard park, but it's so darn expensive! We are only a town of about 1700 people, but I still think having a park could really benefit the local youth. They need something to do, somewhere to go and something "fun" as my daughter says.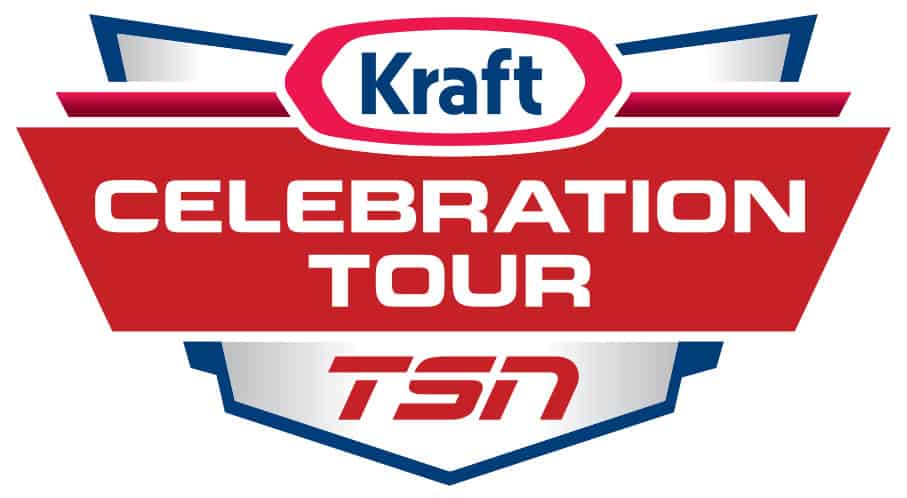 Kraft Celebration Tour
The Kraft Celebration Tour is exactly what our town needs! Since 2009, the Kraft Celebration Tour has helped 40 communities across Canada improve their parks. They've put $1 million towards community projects like skateboard parks, upgrading sports fields, improving a boxing facility and community youth centre renovations to name a few. The reason I'm telling you this is because they are currently looking to give 10 deserving communities $25,000 and it could be yours!
Canadians can nominate their community to win the $25,000 to create a new facility or improve a facility already in place.  Think about what your community needs the most. I know the town of Middleton wants a skateboard park so that's something that would be beneficial for us. I'd personally love to see some playground equipment or maybe an outdoor community pool. There will be 10 winning communities who will each receive $25,000. That's a total of $250,000!
In addition, each winning community will also host one of 10 live broadcasts of Canada's most-watched sports news program, TSN, as part of this summer's cross-country tour from August 16-25.
How to Nominate Your Community
To nominate your community, you need to submit a short essay with up to five photos explaining why your community deserves to be part of the Kraft Celebration Tour and how your community would use the $25,000. Here's a quick tip: the essay should also touch upon how the award would help promote community spirit, a passion for sports, and an active lifestyle. You have until June 7, 2013 to nominate your community so start brainstorming!
On June 30, TSN and RDS will announce the 20 finalists selected by a panel of judges.  After that the decision falls into the hands of Canadians who will decide the 10 winning Kraft Celebration Tour stops via online voting beginning July 8.
Stay connected with the Kraft Celebration Tour by liking the Kraft Celebration Tour Facebook page or by following the official Twitter hashtags #KCT and #tourneedecelebrationkraft.