Book Review | Catch A Falling Star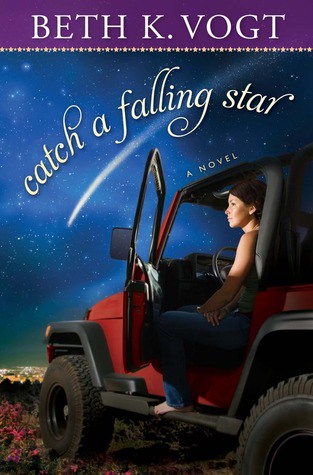 *I received a copy of this book for review, but was not compensated financially in any way. The opinions expressed are my own and are based solely on my experiences while reading this novel.*
Title: Catch a Falling Star: A Novel
Author: Beth K. Vogt
My Review: 
Catch A Falling Star: A Novel by Beth K. Vogt is a contemporary Christian romance which is not usually my favorite genre. I am so glad that I took a chance on this book because I really enjoyed it. The story features a strong female character, Dr. Kendall Haynes who has a successful medical practice but longs to also have a husband and family. She is 36 years old and worries that she will never "have it all" because she is still single while her younger sister is getting married.
Griffin Walker is a military pilot that gets grounded and unexpectedly becomes the legal guardian of his teenage brother. It seems as though these challenges in his life have become overwhelming and he isn't sure how to make it all right.
Kendall and Griffin are brought together during a medical emergency but it doesn't look like love (or even friendship) is in the cards for this duo. Will God bring them together so that these two people will have a shot at love and a life together?
The author weaves a very interesting, plausible story that kept me wanting to read more so that I would ultimately know the ending. I love that the characters are successful, smart and "good" people yet like many of us they are also flawed. As the mother of a severe asthmatic, I appreciate that the main character has a specialty practice and part of the storyline focused on this debilitating, chronic illness.
I found it interesting that the author, Beth K. Vogt primarily writes fiction and had no plans to ever write fiction. I am delighted that she changed her mind because this was a wonderful book and I look forward to reading more of her novels in the near future.
Catch A Falling Star has a SRP of $14.99 U.S./$16.99 Canada for the trade paperback.