Book Review | The Chance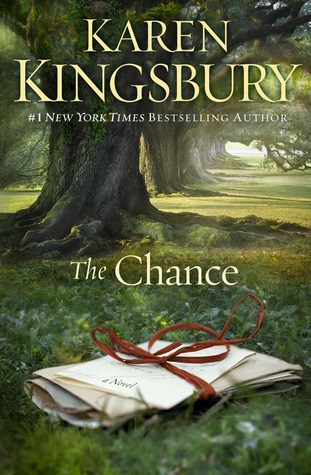 Title: The Chance: A Novel
Author: Karen Kingsbury
My Review: 
Do you ever reflect back upon your life and wonder "what if" you had taken that chance? In the latest release by New York Times Bestselling author, Karen Kingsbury she explores the topic of whether or not it is ever too late for true love.
Karen Kingsbury is one of my favorite inspirational authors because she expertly weaves a solid storyline with raw, real-life issues. In The Chance, the story begins with young teenage Ellie who is trying to make sense of the harsh hand that life can deal. She enjoys a wonderful connection with her childhood friend, Nolan and the two spend many days dreaming about the chance of a future life together.
Years later, Ellie and Nolan have drifted apart, dreams have been shattered and Ellie has abandoned her faith. She is a single mother and is struggling to care for her beloved daughter. When she sees Nolan, an NBA star player on television she begins to wonder if there is still a connection. What she doesn't know is that Nolan has tried to find Ellie over the years and is struggling with his own issues. Will Ellie ever be able to find happiness and put her faith in Him and will Ellie and Nolan finally find true love from a long ago promise made by two innocent young kids?
What makes The Chance such a good book is that the characters have a realness to them that you have come to love in Karen Kingsbury's novels. This is the perfect book to curl up with on the couch in the evening when the kids are in bed or to take along to the beach.
You are invited to visit the author's website to read more about "life-changing fiction™" and the book, The Chance. It is available for purchase at book sellers and online at Amazon.com, Barnes and Noble and Books-A-Million. The SRP is $22.99 in hardcover but I found it for a great lower price at Amazon.com.
Connect with Karen Kingsbury on Facebook and Twitter.
 *I received a copy of this book for review, but was not compensated financially in any way. The opinions expressed are my own and are based solely on my experiences while reading this book.*