Iron Man 3 LEGO Posters and LEGO Playsets #IronMan3Event
What would Tony Stark and the Iron Man suits look like if they were in LEGO form? Luckily, you don't have to wonder anymore because Marvel has redesigned the official movie posters and given them an awesome LEGO touch.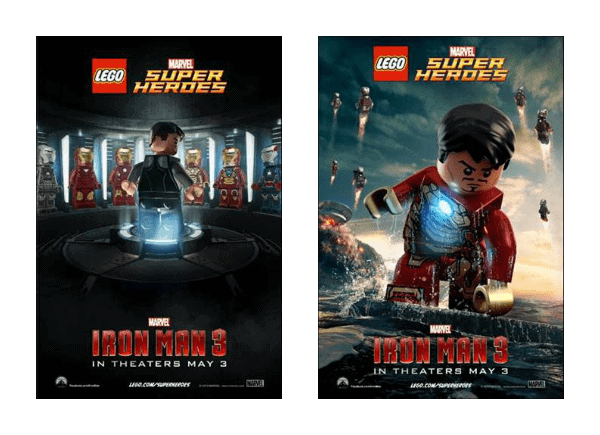 At my house, LEGOs are a pretty big deal. My daughter, who is 5, has a whole play table dedicated to her personal LEGO Land. She's also turning into quite the fan of superheroes, so I think it's pretty safe to say LEGO Land might just find itself in need of a superhero one day. And who better than Tony Stark/Iron Man?
Iron Man 3 arrives in theaters on May 3rd, 2013, but the official LEGO Iron Man 3 play sets are available in stores now!
*Disney provided me with an all expenses paid trip to Los Angeles to attend the red carpet premiere of Iron Man 3 and to participate in group interviews with talent from the film. All thoughts and opinions are entirely my own.*