Mini Easter Cheesecakes
Cheesecake is my weakness. I love the rich texture and sweetness and that you can dress it up to suit any occasion. These Mini Easter Cheesecakes are scrumptious! They are really easy to make in only a few simple steps. Let me just say it's hard to stop eating at just one!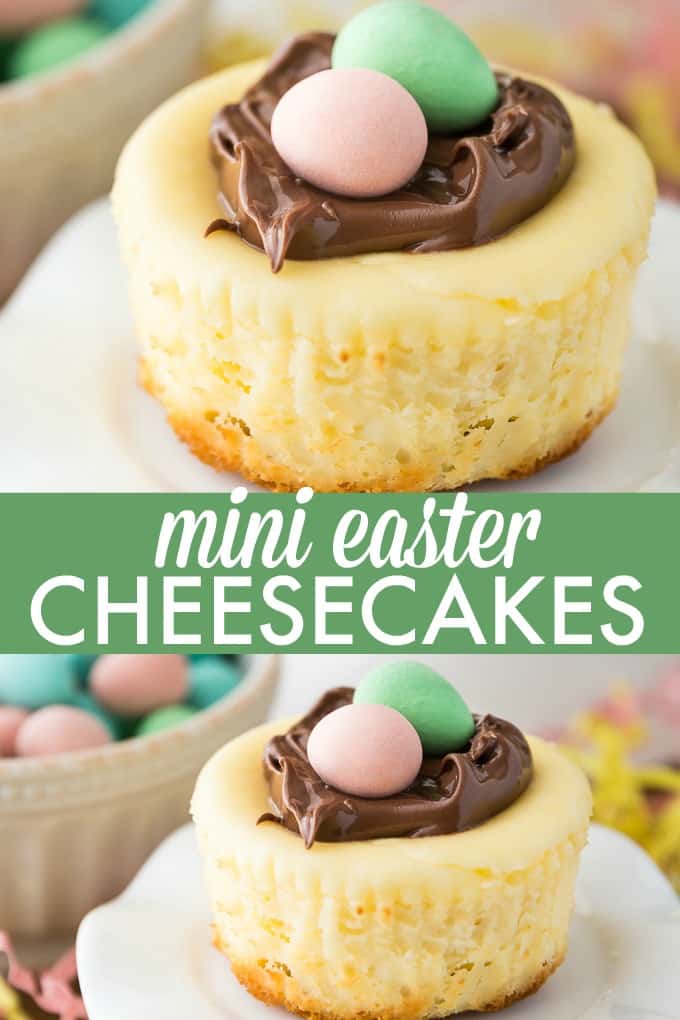 You can decorate them anyway you like. I used jelly beans for mine, but you could mini eggs, coconut flakes, fresh fruit or just keep it simple and eat them plain. The vanilla wafer acts as a crust and it bakes right into the filling. You could also add a licorice string to make little Easter baskets.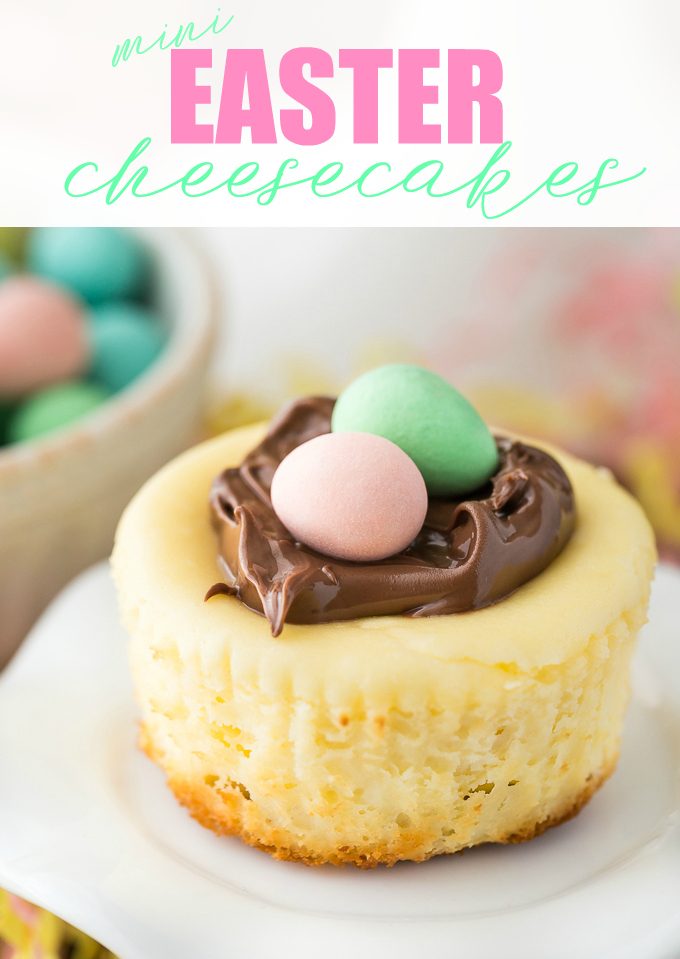 How would you decorate your cheesecakes?


Yield: 12
Mini Easter Cheesecake
An easy Easter dessert to impress your guests!
Ingredients:
2 250g packages cream cheese, softened
1/2 cup sugar
1/2 tsp. vanilla
2 eggs
12 vanilla wafer cookies
jelly beans for decoration
Directions:
Pre-heat oven to 350°F. Beat cream cheese, sugar and vanilla in a large bowl with an electric mixer on medium speed until well blended.
Add eggs and mix on low speed until blended.
Place a wafer at the bottom of each 12 paper lined muffin cups. Spoon cream cheese mixture evenly over wafers.
Bake 20 minutes or until centres are almost set. Cool to room temperature. Refrigerate three hour s or overnight.
Add decorations as desired. Makes 12 mini cheesecakes.