An Interview with Oz the Great and Powerful's Joey King #DisneyOzEvent
13-year-old Joey King has been acting since the age of four, and is sure to gain new fans (young and old) with her portrayal of lovable China Girl in Disney's Oz the Great and Powerful. Throughout most of the film, King's character is CG, but she also got to do some live action work in the first 20 minutes of the film. Though her appearance is brief, it's a memorable performance; her honesty and raw emotion in the scene has now brought me to tears twice. China Girl is one of my two favorite characters in Oz the Great and Powerful.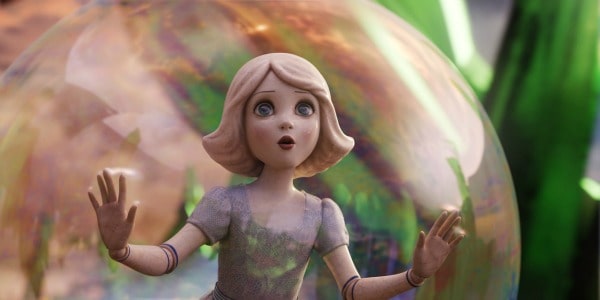 "I'm a huge fan of the original movie," Joey said when we asked her how she became involved in the project. "I auditioned for it, and I really loved it…it was so exciting for me, and magical…I wanted to be a part of it really badly because it seemed like such a fun thing to do."
While working on the film, Joey became very close to her co-workers and described Michelle Williams as the actress most like her own mom on set. Williams, who is the mother of seven-year-old Matilda, even went to Joey for advice. "She was really funny because she wanted to know things, like what age I got my cell phone at…I got my phone at ten years old. She goes, ten, really!" Joey described both Mila Kunis and Rachel Weisz as sister figures to her, and Zach Braff and James Franco like brothers.
Joey's first time seeing the finished film was at the premiere of Oz the Great and Powerful. "It was really exciting for me because I got to play two characters…it was really cool to see how everything came together." China Girl was created with CGI technology, and Joey's facial expressions were filmed and then attached to the animated character. "It was like I was watching myself, but in an animated character."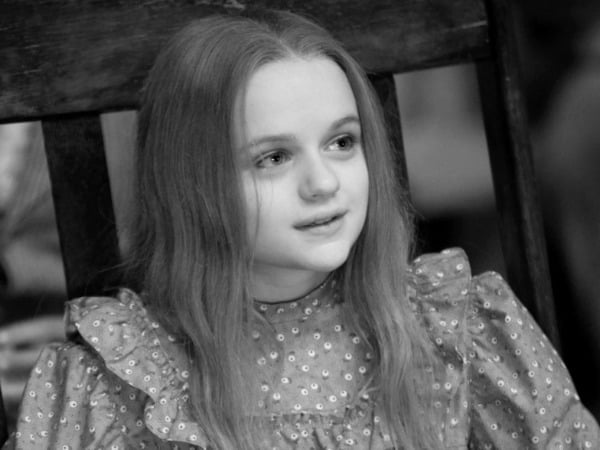 Joey said she is always up for a challenge; she's encountered roles before where she felt it was difficult to get into the mode because the character was so different from herself. "This one was a little bit more close to my personality," she said of China Girl. "She's very sassy and had a lot of personality…she's a little (not saying that I am) bit manipulative."
When asked if she had a favorite part of the movie, Joey could not pick just one. "There's so many great parts about filming that movie…I loved everything about the script…one of my favorite parts was just getting to work with everyone."
Since Oz the Great and Powerful is a family friendly film, young children watching will undoubtedly look to Joey King as an inspiration. When we asked what her advice was for children wanting to get involved in acting, she said, "It took a while, you know, to actually get where I am…it was a lot of rejection, and a lot of auditioning, and getting so close but not close enough…I never gave up…that's my advice to everyone, to never give up."
Joey King was lucky in that she got to spend a great deal of time on the set. A puppet of China Girl was created so the actors would have something physical to react to. "I got to hang out with her a lot. It was almost like she was a real person. I forgot that she was just a puppet." The filming of Oz the Great and Powerful took six months, and for one of those months Joey had to go home. "One of the most challenging things for me was that I wasn't on the set the whole time," she said. Most of Joey's time was spent in a booth with Zach Braff. "At the same time, it was kind of fun because James and everyone could hear us through our little headphones." Zach and Joey entertained themselves by messing with James Franco.
When Joey isn't filming a movie, she enjoys being a regular teenager and hanging out with her friends while she is back home. At the same time, she also recognizes that she's not a normal teenager. "It's exciting for me, and it's also a little bit of a challenge as well. But mostly it's more fun."
*Disney provided me with an all expenses paid trip to Los Angeles to attend the red carpet premiere and participate in cast and crew interviews. No financial compensation was received in exchange for this post.*