Arctic Zero® Frozen Desserts Review
If you only eat gluten free products, are lactose intolerant or simply looking for a healthier frozen treat then you are definitely going to want to try Arctic Zero®! I love ice cream and frozen bars but my waist line does not…..therefore I was delighted to have the opportunity to try Arctic Zone® pints and premium bars.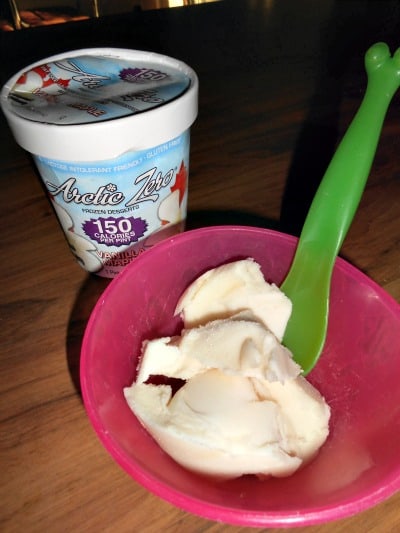 What makes Arctic Zero® frozen desserts so special? These tasty treats are gluten free, acceptable for people who are lactose intolerant or are on low glycemic diets and suitable for those with Type 2 Diabetes. As a mom who is always looking for healthier options for my three children, I appreciate that Arctic Zero® has absolutely no artificial flavors, no artificial colors and no artificial sweeteners. It is also free of GMO's with no hydrogenated oils and no sugar alcohols.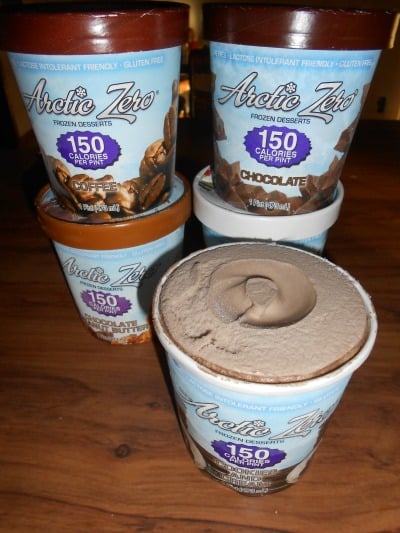 Touting their products as having "70% fewer calories, fat and sugar than other Premium Bars", I was initially a little apprehensive about whether these products would actually taste good……..thankfully Arctic Zero® tastes very good!
Arctic Zero® frozen dessert pints come in eight tasty flavors including Chocolate, Chocolate Peanut Butter, Coffee, Cookies & Cream, Mint Chocolate Cookie, Strawberry, Vanilla Maple and assorted seasonal flavors. My favorite flavor is the Vanilla Maple which has an authentic vanilla and maple taste that is very appealing. My children love the Cookies & Cream and my husband thinks the Chocolate is great. What is most surprising to me is that the entire pint of Arctic Zero® is only 150 calories…..that's right, the ENTIRE pint and not per serving! What a great way to enjoy a frozen treat without having any guilt. I find this product to be satisfying and a pint lasts me several nights (approximately four servings) while my husband on the other hand can polish his off in one sitting. I also appreciate that this product contains 14 whopping grams of Whey Protein per pint so it is an easy way to get extra protein into my diet and for those on low fat diets…this product is fat free!
My children flipped over the Arctic Zero® Premium Bars which have only 85 calories per bar. These are not dinky little treats either….it is a nicely sized frozen treat. Each box contains four premium frozen bars and you get two flavors to try per box i.e. 2 Chocolate & 2 Vanilla or 2 Strawberry & 2 Orange Cream. While I like all of the bars, my favorite by far is the Orange Cream which reminds me of a tasty alternative to one of my childhood favorites from the ice cream truck. These are a perfect healthier treat for my children who don't realize that they are not eating a high calorie, chemical laden frozen bar and called me "the best mom in the world" for letting them enjoy a bar from Arctic Zero®!
I have noticed Arctic Zero® at my favorite grocery stores including Whole Foods, Publix, Earth Origins and more. You can visit the Arctic Zero® website to find the closest store to you that carries this product line…..your taste buds will thank you! You can also purchase online at Amazon.com and have it shipped right to your door.
Disclosure: I was not financially compensated for this post. I received a sample of the product for review purposes. The opinions are my own, based on my personal experience with the product.