Watch Commercial Free TV Anytime, Anywhere with The Hopper
This post brought to you by DISH. All opinions are 100% mine.
Long gone are the days when families used to fight over what to watch on the one and only TV in the home. Nowadays you can watch your favourite shows from many different sources in your home including TVs, smartphones, computers and tablets. In our home, we can watch TV on our two big screen TVs, iPad, iPhone, laptop computer, desktop computer and even my Kindle Fire! It's great to have so much selection! 
Today I wanted to introduce you to a Whole-Home HD DVR called The Hopper, available only from the satellite TV provider, DISH. The Hopper lets you watch live and recorded TV from anywhere on all your devices. Really, it's brilliant. I love the idea of having entertainment no matter where I am.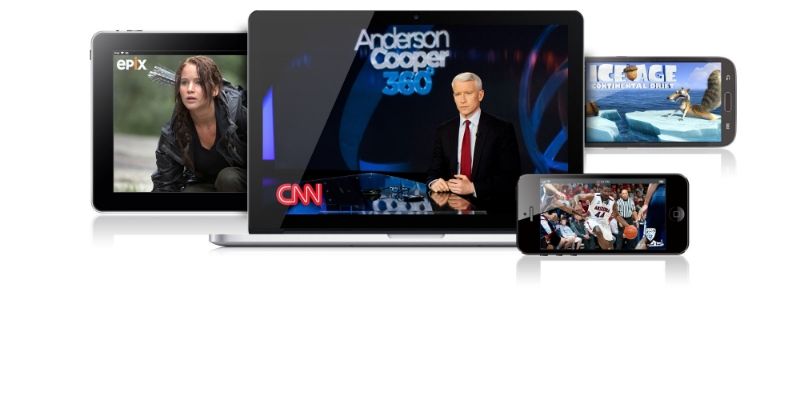 Key Features of The Hopper
The Hopper offers many important benefits to it's subscribers including:
1. Access to live and recorded TV anywhere. In addition to your regular home TV, you can watch TV on your smartphone (via the DISH Anywhere app), computer or portable TV anywhere and anytime you want. With the app, you can also control your DVR remotely to manage your recordings. I would definitely use this app when I'm traveling or on a long road trip to keep the kids entertained.
2. Records 6 different shows at the same time. During primetime, the Hopper lets you record up to 6 different shows simultaneously with PrimeTime Anytime. You can watch three full hours of on demand primetime TV from the major networks (NBC, ABC, FOX, CBS). It will be available to you up to 8 days from the initial airdate. You know what this means? No more fighting about what to record!
3. No commercials. With Auto-Hop, DISH has created truly commercial-free TV saving you about an hour each night. You can skip them instantly on recorded primetime TV on the major networks (NBC, ABC, FOX, CBS). Personally, I hate commercials because they always seem to happen during the most suspenseful parts of my shows. I would love to just be able to eliminate them altogether.
4. Watch TV with no Internet connection. No wifi? No problem. Hopper Transfers allow you to watch your shows with no Internet connection. You can watch TV on flights, road trips or in hotels with extremely slow wifi. Using the free Hopper Transfers app, you transfer your DVR recordings to your mobile device and you are set! I would have loved to have this particular feature a few months ago when I was on a 7 hour flight and the inflight entertainment wasn't working properly. It will also save you from having to buy iTunes movies and shows.
5. HD DVR access on every TV in your home. The Hopper is connected to all your TVs and devices so you can start watching a show upstairs in your bedroom and then finish the rest in your living room. You can record from any TV in your home.
Does the Hopper sound like something that is right for your family? If so, I have good news. You can get the Hopper for FREE when you sign up for DISH. Packages start at $24.99 (for 12 months with a 24 month commitment; restrictions apply.)
Stay Connected! LIKE DISH on Facebook and Follow DISH on Twitter.