Book Review | The Good Daughter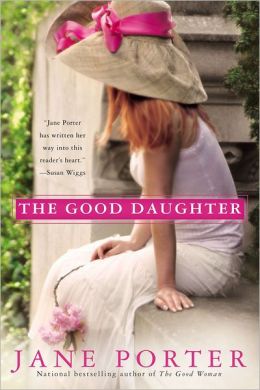 Title: The Good Daughter (A Brennan Sisters Novel)
Author: Jane Porter
My Review: 
Jane Porter does it again!! I demolished the first of the Brennan Sister novels, The Good Woman, and I think I read The Good Daughter even faster. I'm usually disappointed by the second book in a trilogy. Not because it isn't good, but because it's so hard to create the same magic that made you love the first one while also keeping the second book unique. There are subtle differences that make The Good Daughter different from the first, but it's full of all of the characters that we have come to know and love, plus a few more for good measure.
Rather than jumping from perspective to perspective of all the Brennan sisters, we spend most of the time with Kit. The only other perspective we follow is that of one of Kit's students, Delilah. In the first book it was great to get to know all of the characters, particularly as it helped to set the tone for the rest of the trilogy, but I really enjoyed focusing on just Kit.
Based on the synopsis, I had anticipated more of a romance aspect, but there are so many other issues that the author focuses on leaving romance to take the back burner. Not to say that it isn't there, it's just secondary to the other stuff.
I've sat here for the past half an hour trying to think of a way to put into words how great this book is, and I'm finding myself lacking. So, I'll just go with this; Jane Porter is a fantastic writer who created a world that pulled me in from the first page and left me eager to go back. I can't wait until the third book in the trilogy, The Good Wife, comes out in September.
*I received a copy of this book for review, but was not compensated financially in any way. The opinions expressed are my own and are based solely on my experiences while reading this novel.*