An Interview with Oz the Great and Powerful Director Sam Raimi #DisneyOzEvent
I was most nervous about meeting the director of Disney's Oz the Great and Powerful, Sam Raimi. I've known the name "Sam Raimi" since I was thirteen years old and he was a producer on Hercules: The Legendary Journeys. There were so many things I wanted to ask him about the script of Oz the Great and Powerful, but unfortunately all of the questions I came up with would hold too many spoilers.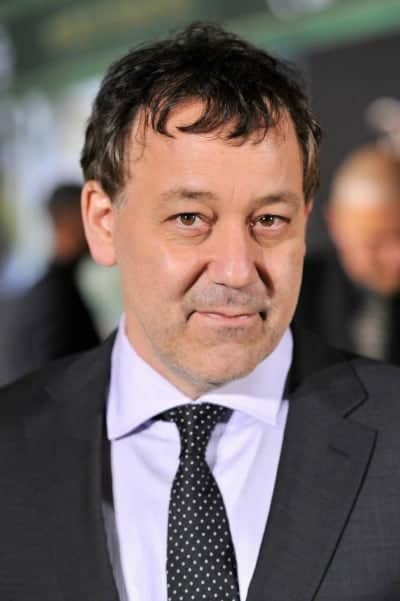 HOLLYWOOD, CA – FEBRUARY 13: Director Sam Raimi attends Walt Disney Pictures World Premiere of "Oz The Great And Powerful" – Red Carpet at the El Capitan Theatre on February 13, 2013 in Hollywood, California. (Photo by Alberto E. Rodriguez/WireImage) *** Local Caption *** Sam Raimi 2013 WireImage
By filming Oz the Great and Powerful, Raimi was taking on a beloved classic. Sure, there have been other films and TV mini-series based around The Wizard of Oz, but nothing as epic (or as seemingly close to the original) as Oz the Great and Powerful. "I didn't even want to read the script. When I heard it was a prequel to The Wizard of Oz I said, 'I don't wanna mess with that classic'." Though he tried to avoid reading the script, it eventually fell into his hands. "A couple weeks later I was looking for a writer. And somebody said, 'Read this. It's a writing sample.' So under that auspices I read the script. And I thought, 'I'm falling in love with this story and this world and these characters'. And so I thought, That's why I gotta make this movie 'cause I feel uplifted by the end of this thing."
Raimi describes the character of Oscar Diggs as "selfish" and with a "little goodness in his heart". The Oz the Great and Powerful script spoke to him because he felt the audience could be uplifted by Oscar's transformation from a man who cares about no one but himself to caring about an entire world of people who need a great wizard. By focusing on Oscar's story, Raimi also felt he would not be "treading on the good name of The Wizard of Oz."
Oz the Great and Powerful is a family film, but Oz can be a pretty dark place (have you read the original fourteen books? Oh, my!). We asked Mr. Raimi how he determined what would be suitable for a family audience and what would have to be left out. "That's something I was weighing all throughout the process. In the writing of the script…I'd made sure there was no violence in the thing 'cause I really wanted to make it a family picture…there really isn't any violence in the thing. The worst it gets is these real scary baboons come out of the mist where they go looking for our main characters." Mr. Raimi also mentioned that he'd changed the makeup for the Wicked Witch a couple times to make it less scary. I loved Raimi even more when he asked a question of us: "I hope I found the line. I don't know, did you think it went too far?"
Oz the Great and Powerful is such a personal film to Sam Raimi because he himself could identify with the character of Oscar Diggs. "I can identify personally… I understand wanting to become a better person. I mean, it's a dream. Whether I'd ever have the courage of that character to do what he did, I don't know. But I can relate to the character. I understand his failings and his simple desires and his low qualities." In addition to Oscar Diggs, Mr. Raimi also has a strong attachment to Evanora (Rachel Weisz) and China Girl (Joey King). Of Evanora he said, "I admire Evanora…because she's so nasty. And she doesn't try and hide it. She puts on illusions, but she really digs who she is." Of China Girl, he said, "She's my sweetheart."
In choosing the actors and actresses for their roles in Oz the Great and Powerful, Mr. Raimi preferred to meet with them in person rather than beginning with a script read. "We would talk about the role. And I would kinda try and get a sense of who they were. It's very difficult 'cause they're trying to impress you, you know, and trying to look pretty or handsome and be charming…As quickly as I can get past the niceties and really start talking to them, the better for me to really understand who they are."
Although there is a significant amount of CGI in Oz the Great and Powerful, Raimi felt it was important to also build real sets to get a more believable performance from his actors and actresses. "Because it's such a fantastical adventure, I really needed to ground it more than a regular drama with real human performances. We had to explain the emotions that we understand and can connect to. So having them grounded was important. And that's why we did have sets. But we also had sets because I wanted a very unique look in Chinatown, a unique look in Emerald City. I wanted the Land of Oz to be this uniquely fantastical place. The dark forest to be a particular type of scary, et cetera. So many worlds within this fantastic world."
Oz the Great and Powerful was filmed entirely in Sam Raimi's hometown, Detroit, Michigan. "Disney was gonna go take it to Vancouver. And I love Canada, but I wanted the job to stay in either the United States or Michigan specifically where I'm from. It's really depressed." Raimi was very pleased with the support of his hometown people to get the film made. "They were great actors. And they were really such a hard working crew. Everybody in Hollywood was super surprised how talented and how deep the technical skills were of the Michigan artists and technicians."
Rather than filming mountains and waterfalls for Oz from real life locations, Raimi chose to have everything built from scratch. "We couldn't really go and shoot Ireland and let it work for the green hills of Oz. Or we couldn't shoot some great New Zealand mount scape 'cause it just wasn't outrageous and unique enough. So everything had to be created in the computer. And working with the great production designer, Robert Stromberg, he did that by creating the smallest things first. The smallest blade of grass. What does it look like in Oz? What does the smallest blossom look like? And then multiplying by a thousand to see what a field might look like. And then working into building each individual tree to make it a unique thing. And everything — everything had to be created."
Although Oz the Great and Powerful hasn't even hit theaters yet, I am already hoping for a sequel. If you've seen the original The Wizard of Oz, I am sure you will notice several things that remind you specifically of that film. My questions that I didn't ask Sam Raimi (because I felt they were spoilers) revolved around some of those carefully filmed moments. Zippy from Champagne Living was kind enough to ask the final question, which was a more condensed version of one of my questions. Mr. Raimi's response regarding a sequel was, "I think that's all up to the people of Disney Studios. Most probably the movie would have to make a lot of money for them. It would have to be critically acclaimed and the audience would have to want it. So that's still way down the line."
"Like" OZ THE GREAT & POWERFUL on Facebook
"Follow" OZ THE GREAT & POWERFUL on Twitter
Visit the website
OZ THE GREAT AND POWERFUL lands in theaters on March 8th!
*Disney provided me with an all expenses paid trip to Los Angeles to attend the red carpet premiere and participate in cast and crew interviews. No financial compensation was received in exchange for this post.*