Book Review | Lauren Conrad Beauty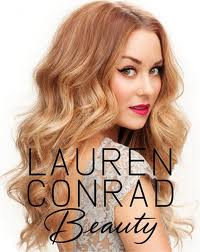 Title: Lauren Conrad Beauty
Author: Lauren Conrad with Elise Loehnen
About the Book:
Whether she's in front of the camera or behind the scenes, style icon Lauren Conrad has spent years learning from the pros and perfecting her look, and now she's sharing all her beauty secrets.
In her first guide dedicated exclusively to beauty, Lauren covers everything you need to know to maximize your own beauty potential. From tips for creating a strong foundation and maintaining healthy skin and hair through diet, exercise, and all-around wellness to everyday makeup techniques and tricks of the trade for special-occasion looks, Lauren Conrad Beauty provides the advice you've been waiting for. Lauren's personal anecdotes and illustrated step-by-step lessons for makeup, hair, and nails will have you looking great for day or night.
My Review: 
I've been a fan of Lauren Conrad for awhile and watched all the seasons of The Hills and even read a few of her YA books. On The Hills, I envied how put together she always looked. In particular, I always wanted to know how she did her eye make-up because her eyes were so striking! I'm a complete amateur when it comes to hair, make-up and fashion. I need help!
Thankfully, Lauren Conrad has written another book called Lauren Conrad Beauty where she shares everything from her hairstyling tips & tutorials to different types of looks with cosmetics and even her signature winged eyeliner look (which I always wanted to know how to do!). Lauren writes in a conversational style of an old friend giving beauty advice so it's very easy to read. In fact, I read the whole book in one sitting. It has lots of pictures to illustrate each of the tutorials.
Lauren touches on a variety of subjects including chapters on skin care, hair care, stress, fitness, nail, etc. The chapters I found most valuable were the ones on hair and makeup.  I don't wear make up that often anymore and had forgotten how much goes into making yourself up. There's all those brushes, blushes, bronzers, eye shadow, etc. 
For hair, Lauren talks about what hairstyles work best on the different types of hair by type, texture and density. I've got straight, fine and thin hair and she recommends graduated layers to build up weight and volume. Guess I'm doing something right because that's how I have my hair! Normally I just throw it back in a pony tail but I I'm going to try some of the styles she talks about in the book like the messy bun.
Now that I'm done reading the book, I'm going to give it to my 14 year old daughter to read. I think it's something she would be interested in and would help answer her hair and make up questions better than I ever could.
*I received a copy of this book for review, but was not compensated financially in any way. The opinions expressed are my own and are based solely on my experiences while reading this novel.*