A Dreamer is Going to Oz: The World Premiere of Oz the Great and Powerful #DisneyOzEvent
I've always been a huge fan of L. Frank Baum's The Wizard of Oz. Over the years, I've collected the original books, various movies related to this American fairy tale (the 1985 Disney film Return to Oz and the TV movie Dreamer of Oz starring John Ritter are among my favorites), The Wizard of Oz Monopoly game, and the entire Barbie Pink Label 2007 collection of the Wizard of Oz dolls. I've read a few of the book sequels to the original 1900 novel, as well as several written by L. Frank Baum's great-grandson, Roger S. Baum. I also wore Halloween costumes inspired by the iconic 1939 film The Wizard of Oz: I dressed up more than once as the Wicked Witch of the West (my mom even painted my face, hands, and neck green and temporarily sprayed my blonde hair black) and went another year as Dorothy since I owned a blue and white checkered dress that resembled the one worn by Judy Garland almost perfectly.
For years I've been longing for a film company to bring Oz back to life and to the big screen. With the technology that we have now for film, the characters and landscapes in Oz can be better than ever–and a whole new generation can be introduced to the marvelous land of Oz.
I can't even find the words to express how excited I am about the March 8th, 2013 release of Disney's Oz: The Great and Powerful. What's more, this small city girl is traveling to the big city of Los Angeles to attend the red carpet world premiere of Oz: The Great and Powerful at the El Capitan Theatre on Hollywood Boulevard! I am so grateful to Disney for including me as one of 25 bloggers for this unique and unforgettable experience.
On Wednesday, February 13th, I will be flying from Salt Lake City to Los Angeles and then checking in to the beautiful Langham Huntington Hotel in Pasadena and getting prettied up to walk the red carpet for Oz: The Great and Powerful. The hotel looks like a palace to me, and I cannot wait to see the lobby and my hotel room in person. Also, how incredible is it that it's got gorgeous mountains in the background? I can't wait to check out the grounds, too. But most of all, I am looking forward to meeting many new bloggers (and spending time with friends I've made over the past year) who understand my love of all things Oz.
(Source: Hometown Pasadena)
On Thursday, February 14th, we will be journeying to the Walt Disney Animation Studios for a press day for the In-Home release of the animated feature Wreck-It Ralph. During the press day, we will be getting to speak with the animators of the film! I have loved meeting animators from favorite movies before; they have such a fun job, and I envy anyone with artistic talent like theirs. I made sure to see Wreck-It Ralph in theaters with my 4-year-old daughter on its opening weekend. It's one of my top favorites, and I am excited I'll be able to watch it again in my home theatre on our projector. Wreck-It Ralph will be available on Blu-ray/DVD and on March 5th, 2013. If you missed it theaters, make sure you pre-order a copy–you'll love it! Once we finish at the Walt Disney Animation Studios, we'll be heading back to our hotel for an Oz: The Great and Powerful reception.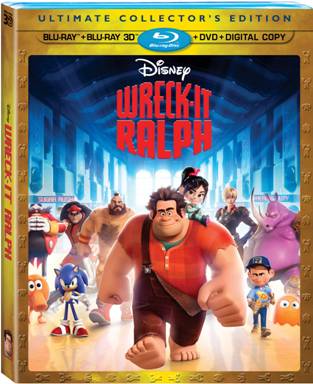 I'm most excited about our activities on Friday, February 15th; we'll be interviewing some of the cast and crew of Oz: The Great and Powerful. This includes Sam Raimi (Director), James Franco, Mila Kunis, Michelle Williams, Rachel Weisz, Zach Braff, and Joey King. I'm very familiar with the films and TV shows that many of them have been involved with (anyone a Freaks and Geeks or Dawson's Creek fan?), and I'm looking forward to finding out more about Joey King, who will be voicing the China Girl–one of my favorite characters from the Oz stories. Then it's off to the airport and back home!
Do you have any burning questions you'd like me to ask the actors, actresses, and director about the film?
During the whole trip (and even after), you can follow the hash tag #DisneyOzEvent to stay up to date on everything that's happening as it happens! I'll be taking over Stacie's Twitter for all things Oz-related, so look for my tweets ending with #DisneyOzEvent.
Oz: The Great and Powerful will be in theaters everywhere on March 8th, 2013. Get the latest news from Oz on Facebook and Twitter.
*Disney is providing me with an all expense paid trip to Los Angeles to attend the red carpet premiere of Oz: The Great and Powerful and a press junket for the In-Home release of Wreck-It Ralph. All thoughts and opinions are 100% my own.*