Win Pampers Diapers for a Year
Though I haven't bought diapers in some time, I do remember how big of a chunk they took from our monthly budget. Winning a year's worth of diapers would have been like a dream come true. In fact, one lucky person is going to get a year's worth of Pampers diapers and it could be YOU!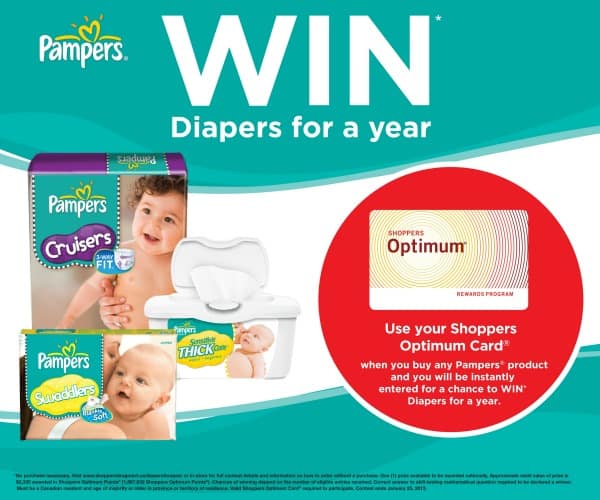 All you have to do is use your Shoppers Optimum card anytime between December 29, 2012 and January 25, 2013 to purchase any Pampers product and you will be automatically entered to win a year's supply of Pampers diapers. Visit the Shopper's Drug Mart for more details on this promotion.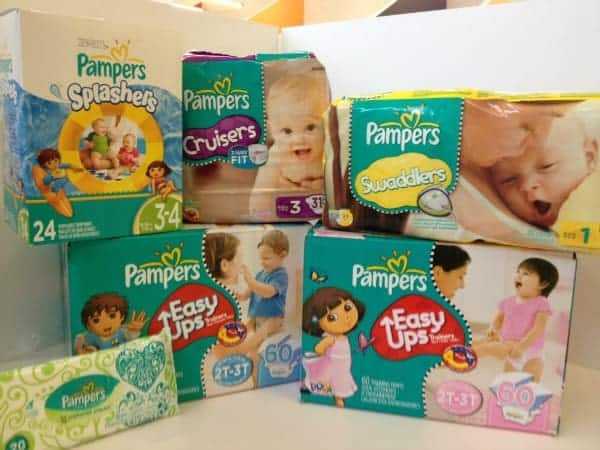 Disclosure: I will be receiving a gift card as compensation for this post. Opinions expressed are my own. By entering the following contest you are accepting that if you win your contact information will be shared with a P&G PR agency for the purpose of mailing your prize.