Book Review | Totlandia The Onesies Book 2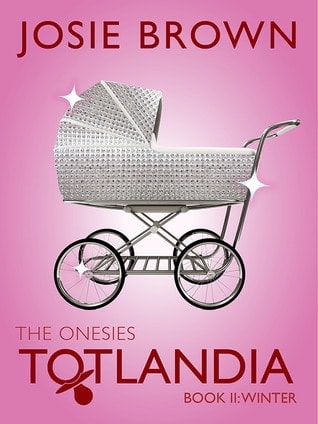 Title: Totlandia: The Onesies, Book 2 (Winter)
Author: Josie Brown
My Review:
The Second book in the Totlandia series picks up exactly where it left off in the first book, much to my satisfaction. I hate when you end a book on a cliff hanger just to have the sequel pick up at a weird spot that will eventually back track to the drama. Thankfully, Book Two isn't like that.
We are immediately reintroduced to the hopefuls who are vying for a spot in the Onesie section of the Pacific Heights Mom And Tots Group. All of my favorite characters are included in this sequel, and I couldn't help but enjoy diving back into their world.
Lorna frustrates me, Jillian stresses me out, and Ally makes me smile. Jade causes all sorts of mixed emotions to pop up because I simultaneously want her to win Brady back while also hoping she'll leave him for Ally. I only feel so strongly for characters that I've become invested in. I'm definitely invested.
The competition is fierce, but the ladies are sticking together and creating their own personal friendships that I hope will last through the remaining books. Most of the time I can anticipate where an author is going to be taking a series, but with Totlandia it's a lot more difficult. The final applicant was cut by the end of the book and the new Onesie group was organized, so now we get to see what happens once the official groups start up. I know what I hope will happen, but I'm not sure if that is really where the author will take it. I can't wait for the third book to come out.
*I was not financially compensated for this post. I received a sample of the product for review purposes. The opinions are my own, based on my personal experience with the product.*