School Zone Review
As a teacher and a mom, education is of critical importance to me. I am always looking for ways to advance my students and now my son! I was excited to review School Zone because it is never too early to start seeing what is out there to help me prepare my son for school. School Zone has hundreds of brightly designed, reasonably priced products that will help your child from pre-school age through sixth grade.
I was able to review the Sight Words combo pack. The very first thing I love about it is the fact that everything you need to work with is included in the stream-lined, colorful package. The 55 flash card set includes over 100 common sight words that will help your child with their reading recognition and fluency. I love the illustrations on the cards, which help to hold your child's attention (even my son loved flipping through them although he is only one and a half). Also included are the skill pad and a pencil. Again, I love that everything you need to practice with your child is all in one convenient package and I feel it would be a great item to bring along for long car rides or even on a plane, to provide entertainment and education! I love how each skill sheet allows for tracing the word, writing it independently and then applying the word with fun activities that help build comprehension of the word. For example, with the word "down", the instructions are to color the leaves that say down. These different levels of interaction with the word help build comprehension. As a tutor for kindergarteners, I know from experience that the kids retain information much better when they can see pictures with words and when they have different ways to practice the same concept. I like that there are further ideas included for parents to try with their kids. Even as a teacher, I really benefit from multiple suggestions of how you can approach the teaching and reinforcement of a concept. You also get a free code for a Golden Scholar online gift.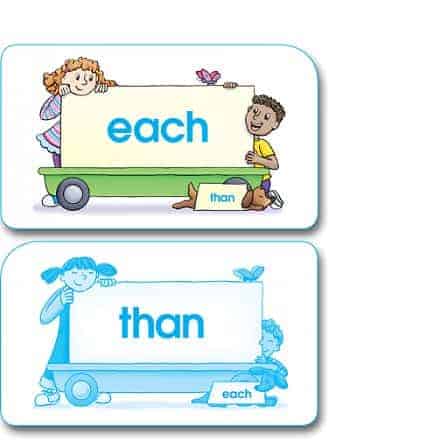 School Zone offers a wide variety of products for both reading and math, including workbooks, software, flash cards, and downloads to help parents and educators meet all their teaching needs.
Disclosure: I was not financially compensated for this post. I received a sample of the product for review purposes. The opinions are my own, based on my personal experience with the product.