Netflix Holiday Review
When John and I moved to Nova Scotia three years ago, we didn't bother to hook up cable or satellite. Both of us were still in the process of finishing up our divorces and we didn't want any extra expenses. Cable is expensive when you are a on tight budget. We adapted, but we missed watching our favourite shows. Then a few months ago, John came home from work and announced that he wanted to sign up for Netflix. It was very inexpensive at only $7.99 a month so I said sure let's give it a try. I'm glad we did because we have been able to watch all our favourite shows and many movies that we never would have had the opportunity to see! We are hooked on Netflix!
John has been watching many of the older TV series like The A-Team and Battlestar Galatica. Bridget loves browsing the kid's section and finding movies to watch. I enjoy watching scary movies  with John. I'm always checking out the thrillers!
This holiday season many families will spend time together watching movies. We enjoy watching Christmas movies to help get us into the holiday spirit! In fact, according to a recent Netflix survey, 58% of Canadian households with children list watching movies together as a holiday tradition.
Netflix subscriptions make a great gift! It's affordable and something that can be enjoyed by the entire family. The best part is that you don't have to face the crowds to buy it!  Simply visit Netflix and purchase a gift subscription from anywhere to one month to a year.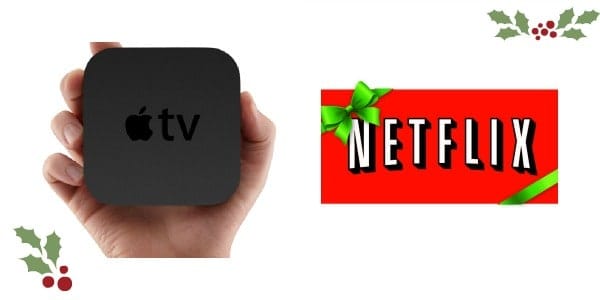 Disclosure: I was not financially compensated for this post. I received product as compensation. The opinions are my 100% own.