Lucky 13 New Years Giveaway
Welcome to the Lucky '13 New Years Giveaway Hop hosted by BloggerPR! This hop runs from December 29 to January 12.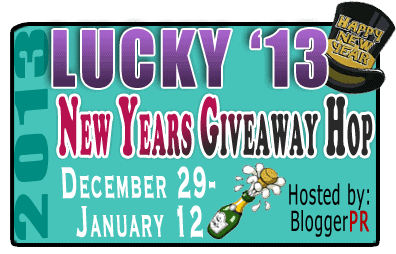 My prize is A Song of Ice and Fire, Books 1-4 by George R.R. Martin sponsored by Shopaholic Mommy & me! This includes A Game of Thrones, A Feast for Crows,  A Storm of Swords and Clash of Kings.