Energizer® LED Flameless Wax Glitter Pillar Candles Review
During the holiday season, I love to have my house warm with the glow of candles. As the mother of three children and a boxer named "Jack", I don't feel that it is safe to have lit candles because of the risk of fire and getting burned. Energizer® has the perfect solution with a wonderful line of flameless candles. My family and holiday guests will be able to enjoy the ambiance of candles without my having to be fearful or worry about soot and ashes.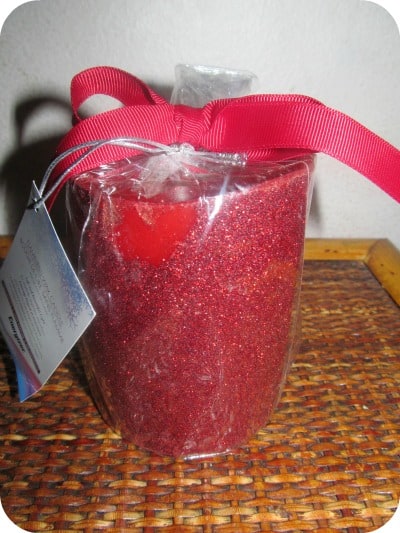 I absolutely love the Energizer® LED Flameless Wax Glitter Pillar candles (available in 3×4 and 3×6) which is the perfect way to accessorize my Christmas décor. I have one on my coffee table surrounded by our cherished snow globes (it looks so pretty when glowing at night next to it) and also on our mantel. There are two pretty glitter colors including red and pearl white and these look great paired together too.
The white LED with "concave lens casts" and 72 hour flicker pattern gives it such a realistic candle flame flicker and it runs for a whopping 500 hours with 2 AA Alkaline batteries (mine are powered by Energizer® of course).
I am always so impressed with the quality of the Energizer® Flameless Candles and there is a wide selection to choose from to enhance your home décor. I use my flameless candles year round in our home and my family loves being able to have candles and I love not having to worry because it is a safe alternative to traditional candles.
You are invited to visit the Energizer® website to browse the entire collection of LED Flameless Wax Candles. These are excellent gift ideas and be sure to pick up a few favorite candles for yourself too!
Disclosure: I was not financially compensated for this post. I received a sample of the product for review purposes. The opinions are my own, based on my personal experience with the product.