Diono RadianRXT Car Seat Review
I don't compromise when it comes to buying car seats. I do my research. I talk to other parents and read online reviews and ratings. I look for the best seat that will fit my car and my children. One seat that fits my high standards is the convertible RadianRXT from Diono.
I received a RadianRXT from Diono for review. When it arrived I loved the look and color of it. The sleek body is a perfect fit for my Toyota Rav4. Of course the most important aspects of the seat are the safety features. The RadianRXT is NCAP crash tested, the industry benchmark for verifying child seat performance in severe accident conditions, and the only car seat rated for LATCH use with a child up to 80 lbs. It has steel alloy frame and aluminum reinforced sides, a Safestop® energy-absorbing harness system, an adjustable head support, reinforced for complete side impact safety and energy-absorbing EPS foam panels on all sides. The RadianRXT also sits low on a vehicle seat for easy child boarding (a great feature now that my oldest can climb in himself). One cup holder is included, with the option to add up to 3 additional cup holders and there's even a slot that holds emergency information about your child in the event of an accident. And once my oldest hits the height and weight requirements, we can convert the RadianRXT to a booster seat. In addition, it also folds flat for travel and storage and has a 10 year life span. Installation was a breeze – the LATCH system took only minutes to complete. My oldest was very comfortable in the seat and I like that it sits him a bit more upright than his previous seats. The RadianRXT sells online and in retail stores for about $250.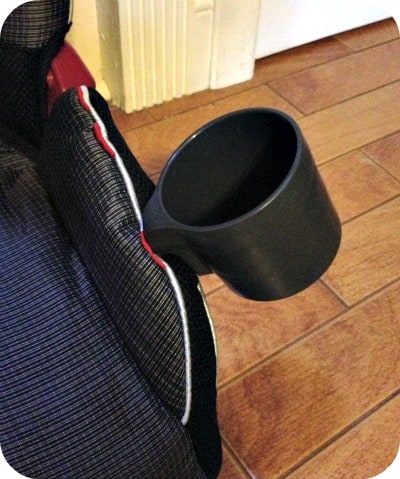 Diono has over 100 product offerings available in 54 countries worldwide that answer families' everyday needs with car seats, storage solutions, and related travel and stroller accessories that have earned the trust and respect of parents around the globe. From its very beginning, Diono has set out to make the family excursion an enjoyable – and safe – experience. You can see the full line of Diono products on their website. You can also find them on Facebook and Twitter.
Disclosure: I was not financially compensated for this post. I received a sample of the product for review purposes. The opinions are my own, based on my personal experience with the product.