Zoës Kitchen Review
"Simple. Tasty. Fresh!"™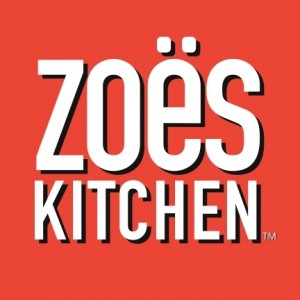 Do you have a Zoës Kitchen restaurant in your area? If so, you are not going to want to miss out on the full menu of Mediterranean-inspired meals. These delicious lunch and dinner meals are made fresh daily using only the highest quality ingredients.
Zoës Kitchen is very convenient for busy families or for the work crowd because you can order online and pick it up to go or grab a few essentials and create your own delicious and healthy recipes at home. Enjoy a cup of chicken & orzo soup on a chilly day with a hummus and salad plate which is my personal favorite. For dinner, this Southern native gal would love the Grilled Pimento Cheese Sandwich or the  Zoës Classic Tuna Salad.
I enjoyed recreating my own version of several recipes inspired by Zoës Kitchen and it was a big hit with my husband and children. The delicious Zoës Kitchen burger made with Zoës Pimento Cheese and Zoes Spice of Life was remade in my kitchen and was so tasty that my family frequently requests it. In order to make your own recipes at home simply stop by your local Zoës Kitchen and pick up a container of your Zoës Kitchen favorite i.e. pimento cheese, chicken salad, marinated slaw, fresh fruit, hummus etc. Then add a few of your own ingredients and in a flash you will have a nutritional, fresh and tasty dinner on the table. You can get lots of different recipe ideas from Zoës Kitchen for inspiration.
If you are hosting a meeting or holiday party then Zoës Kitchen is the perfect solution because they even have a catering menu to choose your favorites and it is sure to be a crowd pleaser. Gift cards are also always a wonderful idea for holiday gift ideas too!
Zoës Kitchen is proud to take fresh ingredients to new levels and I can't wait for a restaurant to open locally because I will definitely be a regular customer! You are invited to visit the Zoës Kitchen website to find a location near you and don't forget to check out the recipes too.
Disclosure: I was not financially compensated for this post. I received a sample of the product for review purposes. The opinions are my own, based on my personal experience with the product.