Wreck-It Ralph Activities for Kids
Have you seen Wreck-It Ralph? It opened on November 2nd!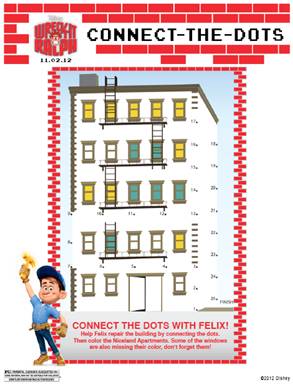 Here's some fun Wreck-It Ralph activities for your kids to enjoy. Just download and print!
"Like" WRECK-IT RALPH on Facebook
"Follow" WRECK-IT Ralph on Twitter
Visit the official site
WRECK-IT RALPH is in theatres everywhere NOW!