The Princess Bride 25th Anniversary Edition Blu-ray Giveaway (US & Can)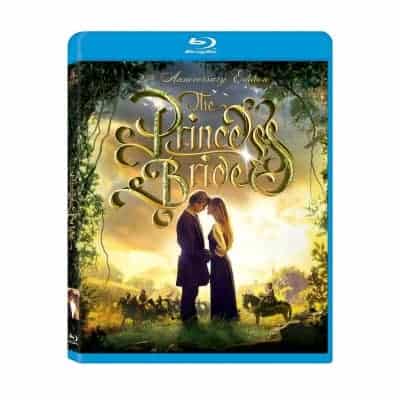 Title: Princess Bride: 25th Anniversary Edition [Blu-ray]
About the Movie: 
From celebrated director Rob Reiner (When Harry Met Sally) and Oscar®-winning* screenwriter William Goldman (Chaplin) comes "an enchanting fantasy" (Time),  filled with adventure, romance and plenty of "good-hearted fun" (Roger Ebert)! Featuring a spectacular cast that includes Robin Wright (Forrest Gump), Cary Elwes (Liar, Liar), Mandy Patinkin (Dick Tracy) and Billy Crystal (City Slickers), this wonderful fairy tale about a Princess named Buttercup and her beloved is "a real dream of a movie" (People)!
Giveaway
One reader is going to win The Princess Bride 25th Anniversary Edition Blu-ray!
Check out the list of all my current giveaways!