Sleepytime Herbal Tea Review
Do you ever have those nights when your mind does just not want to shut off? I've had many nights where my mind is racing thinking about all the things I have to do and worrying about people/situations in my life. It's frustrating to not be able to sleep even though I am extremely tired and know that I will be paying for the late night the next day. I've been trying to get myself into a bedtime routine where I go to bed around the same time each night. I usually just read some of my book until I feel tired enough to sleep. One thing I haven't tried up until now was a cup of tea before bed.
I'm not much of a tea drinker, but I have added a nightly cup of Sleepytime Herbal Tea to my bedtime regimen. It seems to help me relax and unwind making it easier for me to finally get that elusive shut eye. Millions of Canadians have been drinking Sleepytime Teas to help them sleep for the past 40 years. In fact, Sleepytime Tea is Canada's number one herbal tea. They are celebrating their 40th anniversary this year!
Sleepytime Herbal Tea contains a blend of spearmint, chamomile and lemongrass and smells really good! I can really notice the minty scent as my tea is steeping. It tastes pretty good too. I don't like tea much, but I enjoy this particular flavour.  I like that it's caffeine free since it would be counterproductive to have caffeine in a tea that is supposed to help you sleep right? I've been drinking a cup before bed and when I'm stressed out and need to relax.
You can buy Sleepytime Herbal Tea online or use the Store Finder to find a store that carries it near you. Check out their other flavours of Sleepytime Tea like Vanilla & Peach!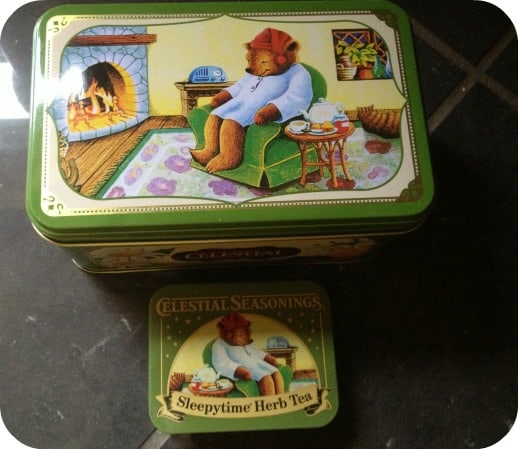 Disclosure: I was not financially compensated for this post. I received a sample of the product for review purposes. The opinions are my own, based on my personal experience with the product.