SHOP.CA Electronics on my Holiday Wish List
I always ask what what my family and friends want for Christmas, but I neglect to make my own wishlist. It's more natural for me to give than receive. My mom told me the other day to give her some direction when she asked me what I wanted. I finally decided to sit down and start a Christmas Wish List.
My go-to SHOPPING site is SHOP.CA because of their enormous selection, affordable prices, and free shipping. My first stop? The Electronics section of course!
I'm sharing with you my top five picks on my Wish List!
1. Panasonic DMP-BD77 Blu-ray Disc Player ($98.88): We currently only have a DVD player for our downstairs TV so any Blu-rays we need to watch in the upstairs bedroom. A Blu-ray Player will allow us all to enjoy Blu-rays in the living room together. You can also play DVDs on your Blu-ray Player so we don't really even need our old DVD player anymore. Panasonic is brand name I trust and have had good experiences in the past. I also like all the extra features this player provides like being able to connect to your home network.
2. Gear4 ReNew SleepClock Sleep Monitoring System & iPod/iPhone Charging Speaker Dock ($209.99): This is definitely not your typical clock radio! It's a sleep monitoring system that tracks your sleep patterns (breathing, movement, etc) so you can work to improve the quality of your sleep. It also wakes you up when you are ready to get up. I saw a similar product earlier this year when I was in the USA and I told John that I really wanted it. I'm so glad I found something like it on SHOP.CA! I think it would be interesting to see how I am sleeping compared to other people.
 3. TomTom VIA 1505 M GPS ($189.95): Though I never get lost in my area since it's so small (think one traffic light!), we always get lost when we try to find our way around Halifax. Neither John or I are originally from Nova Scotia so we don't know our way around the city. It seems like every time we go there we get lost and frankly I'm tired of it. It's stressful! A GPS would save us so much trouble! I love the IQ Routes feature it has where you can evaluate routes based on actual traffic speeds and recommendations for the fastest route based on real live data.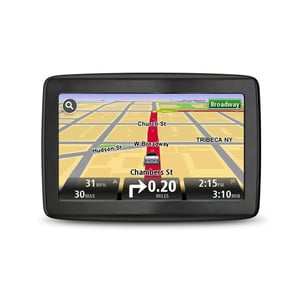 4. earTones with Built-In MIC ($39.99): I have the iPhone 4S and I have a nice selection of music, but no ear buds! I want a pair so I can listen to music while I'm out walking. Pink will also match my iPhone case that I currently use. These are small enough to make an excellent stocking stuffer!
5. Canon Rebel T3 W/18-55 EF-S IS II ($469.99): I would consider this DSLR camera a gift to both John and I. I have a DSLR already, but I'm tired of him using it and changing my settings. I would give him my old camera and keep this baby for myself. Aren't I nice?
SHOP.CA is having some amazing Cyber Monday deals on Electronics too!
This Delonghi Roto Fry 1.5L Deep Fryer is on for only $129.99 (41% off the regular price of $219.99)!
Magnasonic Portable CD/DVD Player Boombox is only $99.96 (23% off).
If you have a baby, this Levana BABYVIEW20 Interference Free Digital Wireless Video Baby Monitor with Night Light Lullaby Camera for $99.96 is an excellent buy.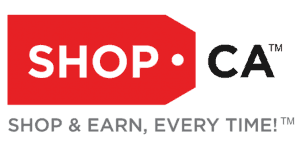 Have you joined SHOP.CA? It's free to sign up and new members will receive $25 SHOP Rewards on your first $100 purchase! Sign up today if you haven't yet.
What electronics and gadgets are on your wish list this year?
I am part of the SHOP.CA Super Shopper program and I receive special perks as part of my affiliation with this group. The opinions on this blog are my own.