Rockin' Babies Review
My kids are big readers. Even though they are too young to read themselves, they are constantly crawling on our laps asking us to read to them. We started reading to Matthew from the day we brought him home from the hospital. We did the same with Noah. We're happy to have such happy readers in our house. I'm always looking for new books to add to our collection – from the library, book sales, tag sales, etc. So when I was asked to review the Rockin' Babies board book from Cynthia Weil and Dr. Jenn Berman, I jumped at the chance!
Rockin' Babies is a neat little board book perfect for all ages, from infant to toddler. The book details the life of a rock star baby with cute little illustrations of babies hounded by the paparazzi, traveling with their roadies, and dreaming big. It's short and colorful – great for my youngest, who at 18 months doesn't have the longest attention span! My older son finds it easy to read and follow along, another plus.
Cynthia Weil and Dr. Jenn are mother-daughter co-authors of Rockin' Babies. Dr. Jenn is billed as "the original rockin' baby". She is now a shrink, mom, TV and radio personality, and the author of two best- selling parenting books. Cynthia is Grammy winning lyricist of classic songs like You've Lost That Lovin' Feeling and Somewhere Out There. Together they are the perfect creative team, and that shows in Rockin' Babies.
Along with the book, Cynthia and Dr. Jenn sent me a great swag bag filled with lots of great baby goodies. Included in the bag were "Grow with me" hangers (they expand from infant to adult sizes), socks, baby legs, CDs, sunglasses, Piggy Paint nail polish, a pacifier, Boogie Wipes (along with their mascot Boogs), coupons, DVDs and more. It was jam-packed! I was excited to share some of my goodies with my new nephew who's only a few weeks old, as well as my nieces who are older and very into nail polish. All of these goodies were inside a great black re-usable tote with the Rockin' Babies name on it.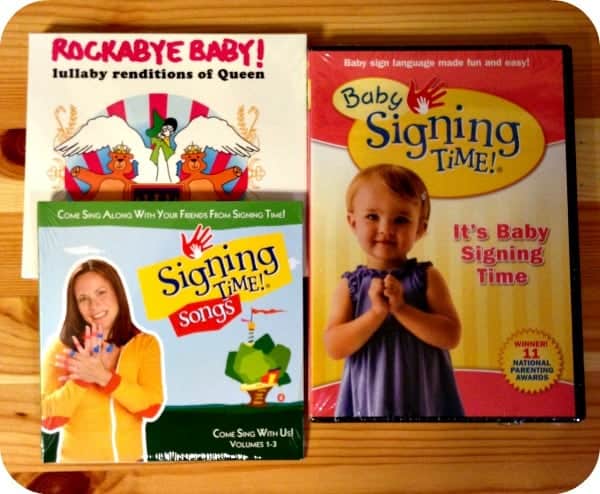 You can learn more about the Rockin' Babies book, as well as the authors, on the Rockin' Babies site. You can also follow Cynthia and Dr. Jenn on Twitter. They also both have their own websites: http://www.doctorjenn.com/ and http://www.mann-weil.com/.
Disclosure: I was not financially compensated for this post. I received a sample of the product for review purposes. The opinions are my own, based on my personal experience with the product.