Tom's of Maine Good First Application on Facebook
This is a Sponsored post written by me on behalf of Tom's of Maine for SocialSpark. All opinions are 100% mine.
What did you put first today that made you feel especially good? Here's my answer to this important question from Tom's of Maine on Facebook: I put helping animals first.
Today, I woke up bright and early to take my two year old cat, Princess to the vet to have her spayed. Being an adult female cat that was not spayed, she was in heat almost every other week this summer and would meow constantly and barely eat or sleep. It seemed painful for her to be this way and it hurt me to see her like this. I spoke to her vet at her checkup last week and she recommended that spaying would help her tremendously. It's costly, but I knew Princess needed it done and that it was the right thing to do. I'm happy to report that Princess did great and is recovering at home in her familiar surroundings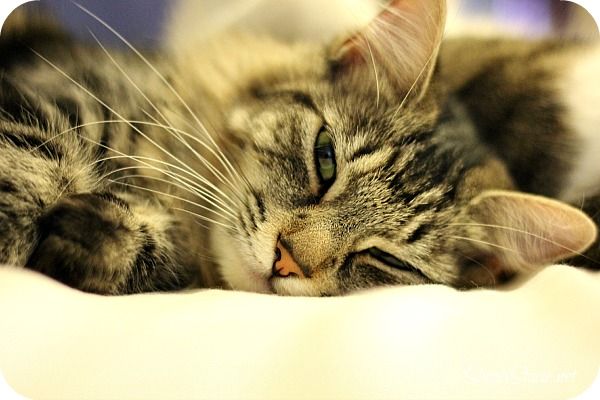 So when I was checking the Tom's of Maine Good First application on Facebook and saw the five choices, it was a no-brainer which one applied to me.
The choices are:
Helping People
Helping Animals
Healthy Eating
Healthy Living
Caring for Mother Earth
I even shared it on my personal profile so my friends could see my selection.
My friends know I love my animals and I often share pictures with them of my furbabies. I had a few of them "like" my post and one even shared it.
I also enjoyed seeing which Facebook friends share the same passion for helping animals as me! After make your selection, the application shows you pictures of your Facebook friends who picked the same option as you. I now know who my fellow animal lovers are. Very cool!
I encourage you to check out the Tom's of Maine Good First Facebook application and make your selection about what made you feel good today. Please leave me a comment and tell me the good things you do to make a difference each day. I'd love to hear from you!
Connect with Tom's of Maine on Twitter
Connect with Tom's of Maine on Pinterest