T-fal Natura Frying Pan Review
A few months ago, I bought my very first T-fal frying pan and I've been getting lots of use out of it. It is 100 times better than the frying pan I used to use and makes cooking (and cleaning) a whole lot easier. Recently, I had the chance to try out a 12″ T-fal Natura Frying Pan and it's definitely a keeper too!
The Natura line is T-fal's newest creation of environmentally sustainable cookware that are made from 100% recycled aluminum. It also reduces the overall environmental  footprint by a whopping 71% through the manufacturing process and 25% over the lifecycle of the product. Don't throw away your old aluminum frying pan! Instead take it your local recycling center since it CAN be recycled! This is good info for me to know.
I'm on a low carb/high protein diet so I get lots of use from my frying pans. I make fritatta at least once or twice a week which starts out on the stove top but finishes in the oven. This frying pan is perfect for making it! I love the non-stick coating so I don't need to add extra fat and it also makes it really easy to clean. I never have to scrub the dirty pans like I used to have to with my old ones.
Another nifty little feature is the Thermo-Spot in the center of the pan. It measures the heat and lets you know your pan is ready for cooking when it turns a solid red colour.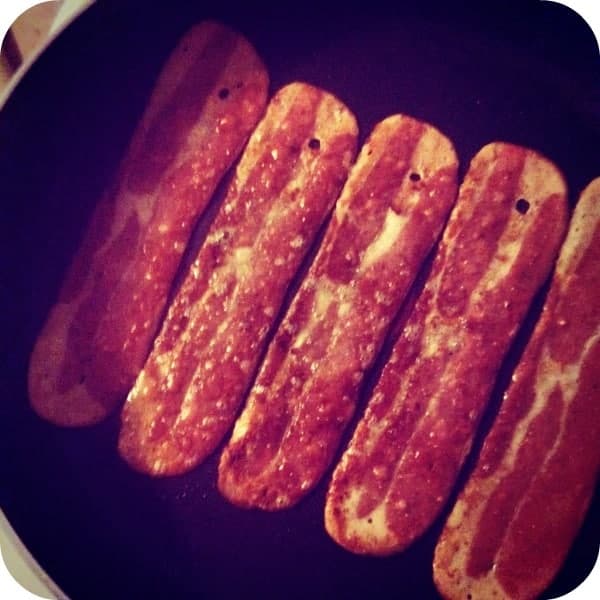 I appreciate  and support T-fal's initiative to help the environment. The Natura cookware line is fabulous and when you are ready to replace your cookware, please consider buying one (or more!). T-fal Natura pans are available in small (20cm) at SMRP of $13.97, Medium (24cm) at SMRP of $16.97 and Large (30cm) SMRP of $19.97 sizes. You can find them sold exclusively at Walmart stores across Canada.
 Connect with T-fal Canada on Facebook and Twitter.
Disclosure: I was not financially compensated for this post. I received a sample of the product for review purposes. The opinions are my own, based on my personal experience with the product.