I'm Going to Los Angeles with Disney! #DisneyMoviesEvent
Next month I'll be packing my bags and flying out to Los Angeles California for an all expense paid press trip courtesy of Disney! I've never been to LA and it's always been one of the places I wanted to visit. John is so jealous that I'll get to see it before he does. I'll be joining 24 other bloggers whom I can't wait to meet. My bloggy bud Staci at 7 on a Shoestring will also be attending. We hit it off at the BlogHer conference this year so I'm very excited to see her again.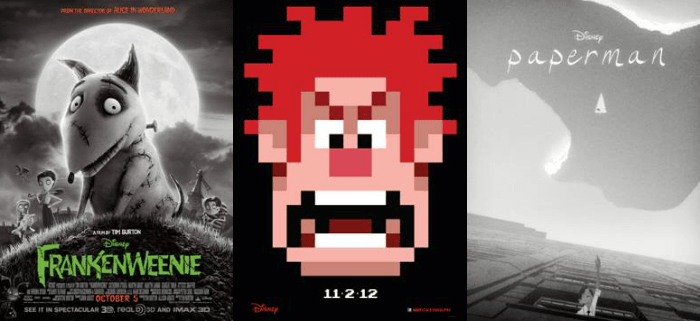 Here's a little bit of what I will be up to on the trip!
Attend a Press Day at Walt Disney Animation Studios where we will be able to speak to filmmakers and animators about Wreck-It Ralph and the animated short, Paperman
Watch a sneak peek of Disney/Pixar's Monsters, Inc. 3D
Interview of cast members from Frankenweenie
Attend the Red Carpet Premiere of Frankenweenie at the El Capitan Theatre in Hollywood
When we were at BlogHer, we went to the screening of The Odd Life of Timothy Green and I saw previews of Frankenweenie and Wreck-It Ralph. I'm anxious to see both of them and tell you all about it!
Just for interests sake, I checked on Google maps to see how far I am from Los Angeles. From my home in Nova Scotia to LA, it's 5601 km (or 3480 miles) –  a 60 hours drive by car! I'm on Atlantic time which is 4 hours difference to Pacific time. I'll make sure to sleep on the plane to try and beat the jet lag!
You can follow along the event on Twitter with the hashtag #DisneyMoviesEvent from September 25 to 28.  I'm bringing my camera so I'll be taking lots of pictures to share with everyone.
Less than one month to go….can't wait!!!
*I received an all expenses paid trip to Los Angeles in order to participate in this event. All thoughts and opinions expressed in this post are entirely my own.*