Eco-Friendly Canvas Review
I love displaying our favorite family photographic memories on the walls of our home and recently discovered an eco-chic way to do it.
Eco-Friendly Canvas is the perfect way for our eco-conscious family to preserve our favorite pictures. Our favorite vacation photo is now beautifully displayed on bamboo canvas. In my opinion this is so innovative and practical because bamboo is a sustainable resource and the end product is durable.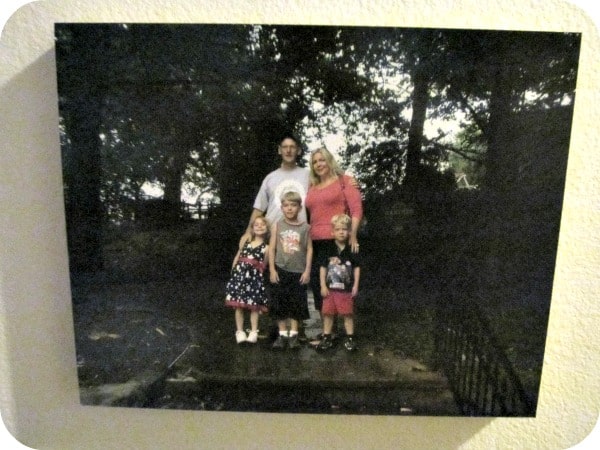 My 8×10" canvas print is stunning up close with vibrant, clear images. My Eco-Friendly Canvas print arrived ready to hang with a key-hole. What a great way to display not only your favorite photos but artwork too. One memorable piece can really transform a room and become a topic of conversation when family and friends are visiting.
The website is easy to navigate and to make your bamboo canvas you simply select the custom size and upload your image. Your Eco-Friendly Canvas is then handmade and the finished product is shipped to your doorstep.
You have the option of maple or bamboo and prices for the 8×10" canvas starts at $45 (maple) and $50 (bamboo) making this is an affordable way to display your favorite photo or art. I am very impressed with my bamboo canvas from Eco-Friendly Canvas and plan to purchase one for a special family member as a surprise for Christmas.
You are invited to visit Eco-Friendly Canvas to learn more about all of the excellent product options and order your very own custom eco-friendly display.
Simply Stacie readers are being offered an exclusive 15% off savings for your order at Eco-Friendly Canvas. Use code "simplystacie" at checkout!
Disclosure: I was not financially compensated for this post. I received a sample of the product for review purposes. The opinions are my own, based on my personal experience with the product.