Baby Trend TrendZ 3-in-1 FastBack Car Seat Review
I think the most important baby item we own are the car seats for our boys. When I was pregnant with my oldest, my husband and I did our research and chose a seat that we thought fit best for our needs. When our second son was born we did the same type of research, knowing how frequently new seats become available. So when the opportunity to review the Baby Trend TrendZ FastBack 3-in-1 Car Seat the first thing I did was check it out online.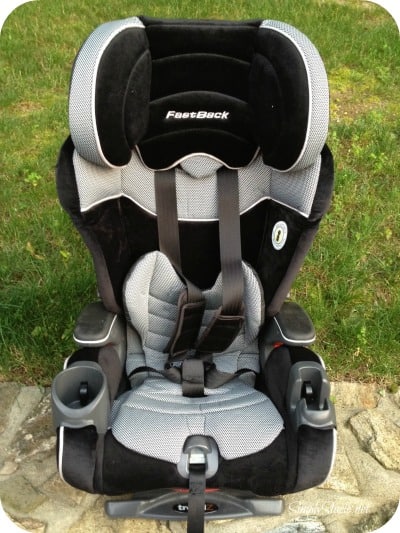 I was impressed with what I learned on the web about the TrendZ FastBack Car Seat. The seat is made to grow with your child – from 22 to 120 pounds. It features a structural steel frame with an innovative Rigid Energy Management System. The dual LATCH ensures that the seat stays put once installed and exceeds the government safety standards. Once installed, you only need to push one button on the seat to adjust it as your child grows (no need to uninstall the seat). There's a three-position head support with thick layers of EPS foam that is supposed to provide excellent distribution of force for superior side impact protection. There's also a soft body insert that helps smaller children stay snug and safe in the seat and the seat cover is removable for easy cleaning.
When the seat arrived, my husband and I were immediately impressed by how sturdy the seat is – the construction is fantastic. It's a bit on the heavy side compared to other seats we have, but to me that means it's durable and well-made. The install was quick and easy – it took about 2 minutes to get the dual LATCHs in and the tether strap anchored to my husband's car. When we put my 3-year-old, Matthew, in the seat it was very easy and quick to adjust the straps to his height. Matthew told us he was comfortable and immediately asked for a sippy cup to put in the attached drink holder! I feel good having this seat in my car – I can see that my child is safe and I know that he is comfortable, both important factors. I would recommend this seat to anyone having a baby or in the market to upgrade their existing seat. This seat is available online and in-store at Babies R Us and retails for $199.99.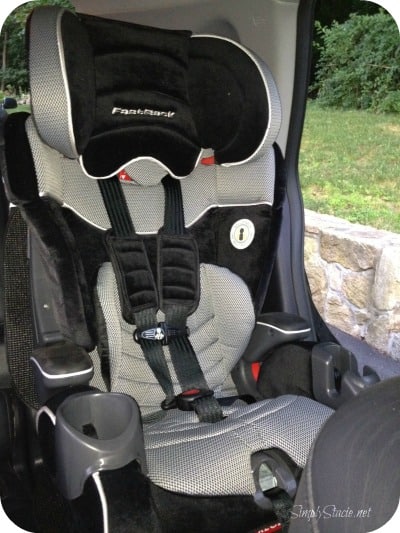 If you're in the market for a car seat, check out the TrendZ on the Baby Trend site. While you're there, check out their other baby items – including strollers, high chairs and travel systems. You can also check out Baby Trend on Facebook, Twitter and Pinterest.
Disclosure: I was not financially compensated for this post. I received a sample of the product for review purposes. The opinions are my own, based on my personal experience with the product.