Twistos Baked Snack Bites Review
Twistos are addicting! I tried to have just one, but it was too darn hard. They are that good!
The new Twistos Baked Snack Bites are the newest creation from PepsiCo Foods Canada. They are available in three  gourmet flavours: Parmesan & Garlic, Asiago and Bruschetta and are delicious right out of the bag or included in a recipe.
They are bite size and crunchy with flavour exploding in your mouth. I especially liked the Parmesan & Garlic. They reminded me of croutons. I enjoyed them straight out of the bag and I also tried them dipped in some hummus- yum! They would also be great added to a Caesar Salad or in soup (like French Onion).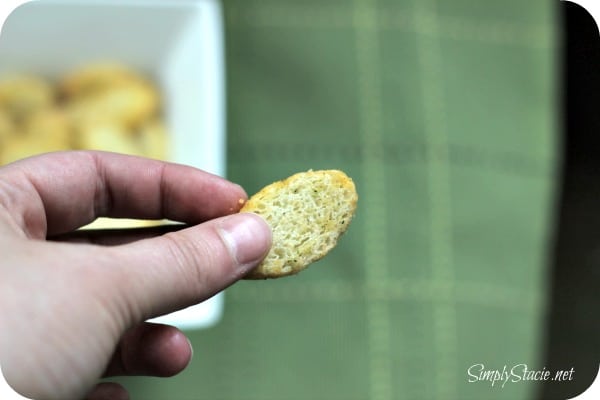 John ate the bag of Asaigo Twistos almost entirely on his own. I was able to sneak a few before he confiscated the bag. He said they tasted like "crunchier cheezies".
The Bruschetta Twistos were my second favourite after the Parmesan & Garlic. They had a wonderful tomato flavour. I want to add some to my tomato soup in lieu of crackers. I bet they would be the perfect addition!
Twistos Baked Snack Bites are available in the cracker aisle of grocery stores across Canada. The 150g bag has a suggested retail value of $2.69. We will be buying more on our next shopping trip!
Disclosure: I was not financially compensated for this post. I received a sample of the product for review purposes. The opinions are my own, based on my personal experience with the product.