Energizer Recharge Universal Charger Review
Our family of five goes through a lot of batteries. I prefer to use rechargeable batteries whenever possible and my favorite brand is Energizer®.
I was thrilled to learn that Energizer® has a Recharge™ Universal Charger (SRP $29.99) that makes it very easy to recharge larger quantities of batteries at one time. The Universal Charger has a charging dock that can charge up to eight batteries at once and what really makes this product special is that it works with different size Energizer® Recharge™ batteries including 2AA, 2AAA, 2 C, 2 D and 2 9V.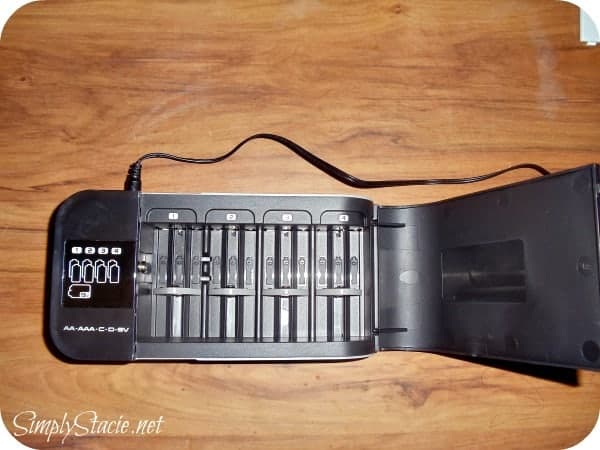 This ENERGY STAR-certified charging dock is easy to use and it even has a LED charge status indicator that lights up to let you know when your batteries have been recharged.
This product is perfect for large families like ours or for those who simply use a lot of batteries. Instead of throwing batteries away whenever my children want to use their favorite battery-operated gaming system, I simply charge them in the Recharge™ Universal Charger. It works great and the battery holds the charge for a long time before it needs recharging. We even pack this with us whenever we travel so we can recharge our batteries anywhere.
Energizer® has a wide selection of rechargeable charging systems and rechargeable batteries for every need. You are invited to visit Energizer® to learn more or for purchasing information.
Disclosure: I was not financially compensated for this post. I received a sample of the product for review purposes. The opinions are completely my own based on my experience.