Doritos JACKED Smoky Chipotle BBQ Review
Canadians have you tried Doritos new JACKED flavour, Smoky Chipotle BBQ? They are bigger and bolder than ever and I'm not joking here. These are the hands down one of the spiciest chips both John and I have ever tried. Each bite is like an explosion of heat so make sure you have something cold to drink nearby because you will need it! John LOVES spicy, hot food so he has been devouring the bags we were sent to try like they were going out of style. Bridget and I are more timid and have only been able to handle small amounts at a time.
Not only are these chips hot, but they are also 40% bigger and thicker than the regular Doritos! See what I mean?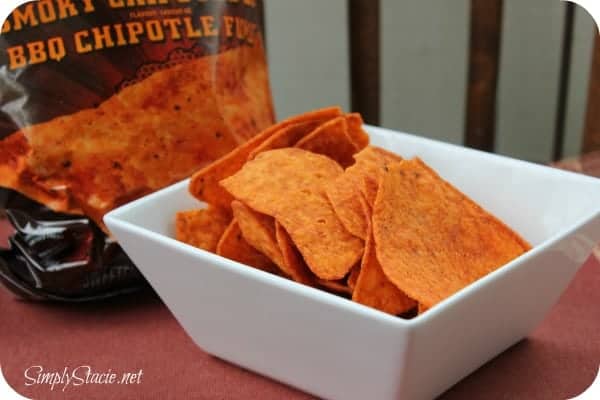 Have you tried the new Doritos JACKED chips? What did you think?
Connect with Doritos Canada on Facebook and Twitter.
Disclosure: I was not financially compensated for this post. I received a sample of the product for review purposes. The opinions are completely my own based on my experience.