Guacamole Tomato Boats Recipe
April is Fresh Florida Tomato Month and I was emailed this recipe for Guacamole Tomato Boats that looked too good not to try. I'm not sure if my tomatoes were from Florida though since I'm in Canada, but either way, they were good!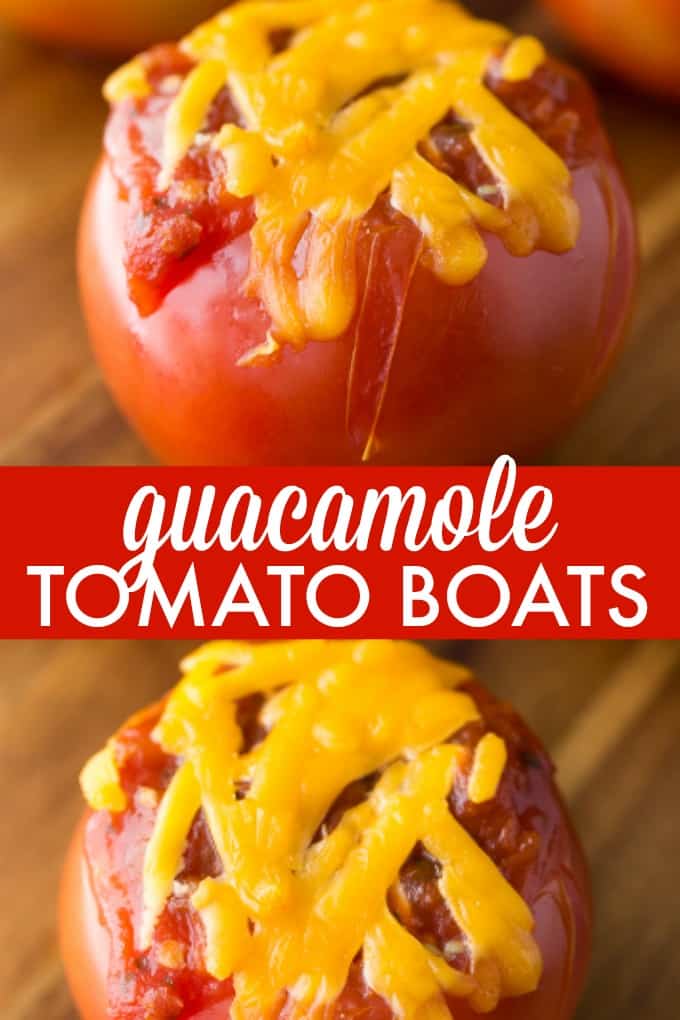 This recipe comes from the Produce for Kids website and it has some great recipes for incorporating more fruits & veggies into your family's diet.
It only requires a few simple ingredients: tomatoes, guacamole, salsa and cheese.
I thought hollowing out the tomatoes would be hard to do, but it wasn't! I didn't even make that much of a mess.
Add in the guacamole, then salsa and top with shredded cheese and it's ready to go in the oven. They are so yummy!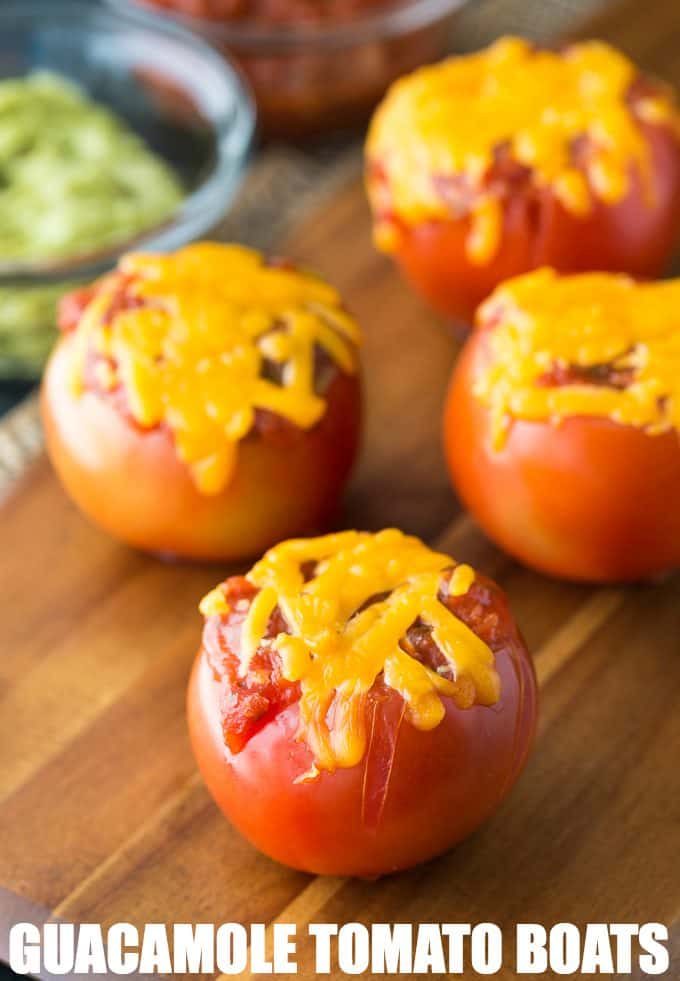 Yield: 4
Guacamole Tomato Boats
Stuffed tomatoes with a Mexican flair! Serve them at a party or for a healthy snack.
Ingredients:
4 medium tomatoes on the vine
4 Tbsp. guacamole
4 Tbsp. salsa
4 Tbsp cheddar cheese, shredded
Directions:
Preheat oven to 400° F.
Slice the top of each tomato and carefully scoop out the inside. Make sure to not puncture the bottom.
Fill each tomato with guacamole, then salsa, and garnish with cheddar cheese.
Bake for about 5 to 7 minutes until the cheese melts.