Caramelized Onion, Red Pepper & Zucchini Frittata
The challenge this time around was to find a recipe that uses eggs as the key ingredient. I had an easy time with this one since I'm on a low carb diet and have been eating lots of eggs. I ended up selecting a recipe from Skinny Taste. My mom introduced me to that blog a couple months ago and I've tried out a number of Gina's recipes. They have all turned out great and this one for Caramelized Onion, Red Pepper and Zucchini Frittata is no exception.
It's actually pretty simple and not much to it. You need one white onion, red pepper, two zucchini, 4 eggs, 1/2 cup shredded Parmesan cheese, salt & pepper and olive oil.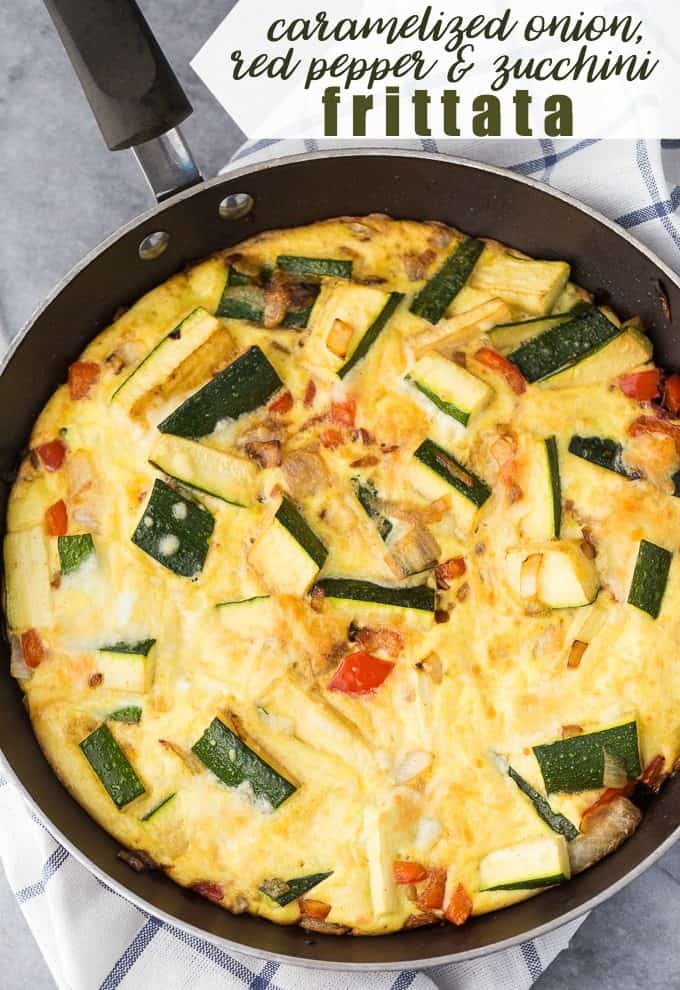 You might also enjoy this Baked Zucchini.
Yield: 4
Carmelized Onion, Red Pepper & Zucchini Frittata
A delicious and easy low carb breakfast!
Ingredients:
1 white onion, chopped
1 red pepper, chopped
2 zucchini, chopped
4 eggs
1/2 cup shredded parmesan cheese
salt & pepper, to taste
1 tbsp olive oil
Directions:
Add olive oil to a skillet and cook your onions for about 10 minutes.
Add the red peppers and cook another 5 minutes.
Add the zucchini and salt & pepper and cook another 3 minutes.
While your veggies are cooking, mix together the eggs and parmesan cheese. Pour the egg mixture on top of the cooked veggies and continue to cook on the stove top for about 3 minutes.
Pre-heat the oven to 400 F and place the skillet in the oven. Bake for 15 minutes.